Tableau Year 3 - More Insights from the Tableau Use Survey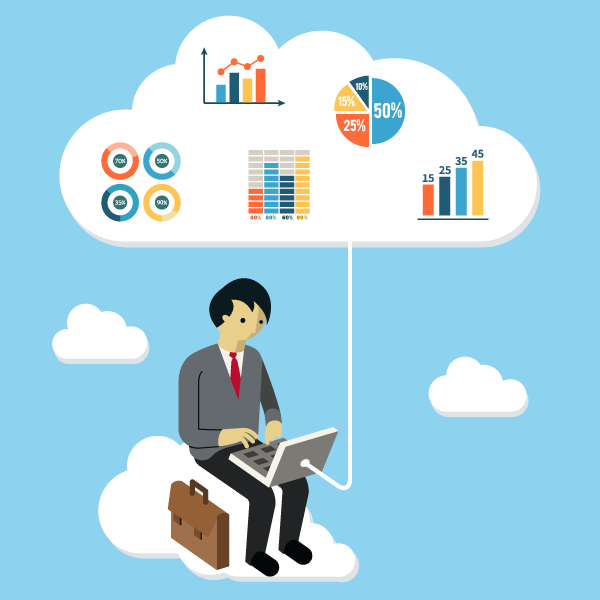 In the prior installment of the Three Years of Tableau blog series, we shared how the increased use of Tableau has created its own community at Ohio State. In this post, we'll highlight feedback and comments from the Tableau 2022 survey and gain insight into the data and analytics goals of Ohio State thought leaders, business partners, and members of the Tableau community who provided responses.
The Tableau survey feedback mentioned in this article shows how respondents continue to embrace Tableau for their data and reporting work while underscoring how Tableau continues the trend of university-wide collaboration. The feedback and candid comments also provide insight into what respondents want to see from Tableau in the future and how the tool affects their staffing decisions. We'll close this installment with a quick rundown of how to add Tableau to your skillset. 
Continuing to Embrace Tableau 
"Our reporting process was non-existent until we adopted Tableau. We lived in "spreadsheet-city." With the implementation of Tableau we're able to automate various analytic outputs as opposed to having to manually muscle Excel."
That previous quote, a response to one of the survey's open-ended questions, makes it clear that the data community doesn't want to return to the pre-Tableau "Spreadsheets-R-Us" way of doing things from three years ago. Care to take a guess how frequently Tableau is used at Ohio State compared to other analytics tools?
Which analytics tool is most used by respondents?
Tableau is number two! Sure, we all want to be number one. But it's still impressive that Tableau is the number two analytics tool among survey resondents, within just three years of being adopted at Ohio State. The prior quote, in tandem with the Tableau use survey data that follows, shows how Tableau continues to pull ahead of other tools as the primary app for data and analysis tasks.
Analytics Tools Use Frequency by Month
100% - 

Excel

95% - Tableau

51% - SQL

31% - SSRS

19% - R/Rstudio

15% - Google Analytics

13% - PowerBI

12% - Salesforce
Continuing to Collaborate
While one might be tempted to still think of Tableau as just a specialized tool used among a small group of people, the survey data indicates that respondents frequently partner with units, outside of their own, on collaborative data projects throughout multiple university business areas. 
46%

of respondents indicate they frequently engage in data collaborations among Business and Finance, Office of Student Academic Success (OSAS), and Student Life.

20%

of respondents indicate they engage in data collaborations with Admissions and Office of Enrollment Services Analysis and Reporting (OESAR).
13% of respondents indicate they engage in data collaborations with Office of Human Resources.
Tableau Looking Forward
The Tableau usage survey also provides insight into what respondents are hoping to achieve with Tableau over the next five years. Through their comments we learn how they see Tableau serving their areas going forward and how it will influence their staffing and hiring decisions. See the comments in the collapsible section.
How does data visualization impact you or your team's ability to use and digest relevant information?
"Data visualization is extremely important as it elevates data in a way that provides leaders the ability to quickly digest and make decisions."
- Business and Finance
"We are able to communicate metrics to executive audiences quickly with visualization software."
- Strategic and Competitive Intelligence
"For our data analysts, it has significantly reduced time conducting analysis."
- University Marketing
"It has helped us communicate to the colleges on utilization of specific tools and services in a new way and allows leaders to quickly ingest the data and trends. Hopefully we can expand that to additional tools and services to provide an even more comprehensive review of everything."
- Learning Technology
Why are Tableau skills a factor when making hiring decisions?
"The ability to communicate complex concepts is necessary for our line of work. Tableau is one tool for making that happen."
- Strategic and Competitive Intelligence
 "We need more data literate employees to help with current and future data analyzation and visualization needs."
- Learning Technology
Top-5 anticipated benefits from Tableau use within the next five years
Improved operational efficiency

Increased productivity

Additional capabilities added in business science, machine learning or artificial intelligence

Increased return on data assets

Increased collaboration and learning
Getting Started with Tableau
At this juncture, you might be thinking, "OK, I get it. Tableau is great and it's helping to bring a myriad of thought leaders and data and reporting experts together. But gaining a foothold seem complicated."
It's true. There isn't just a single path to developing Tableau expertise. If you think you might be someone who could benefit from using Tableau for your college or unit, but you're just not sure where to begin, try these steps below. And as always, if you have additional questions about the Tableau service, please contact Jimmy Anthony and Maureen Henry.
How to begin with Tableau:
And as a closing reminder, you can become a member of the Ohio State Tableau Community and stay apprised of all things Tableau by participating in the Tableau User Group (TUG) through MS Teams.