Employee Spotlight
April 2023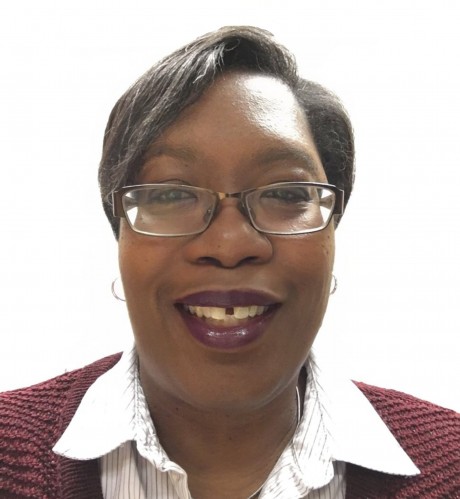 Senior Director, OTDI Service Management Office
This month, get to know Tracey Richardson. This senior director of the OTDI Service Management Office is a Buckeye For Life—from student, to student employee, to temp employee to full-timer. Her mom encouraged her to "get into computers," and we're so glad she took her mom's advice! This former snow cone scooper enjoys meeting talented people across the university and working with her team to turn ideas into successful services. If Tracey is OOO for an extended period of time, she might be making a return trip to sunny CA or trekking across the world to learn more about her ancestry.
Q: What do you like best about your job? I lead an amazing team of people known as the OTDI Service Management Office. In my role I get the chance to participate in the processes that help turn ideas into services that support the success of faculty, staff and students. The best part of my job is meeting or engaging with so many talented people in OTDI and across Ohio State.
Q: Did you always know this is what you wanted to do as a career? My mom encouraged me to "get into computers" because she read an article that computers were the next big field. So, when I was introduced to computers in high school, and successfully made a robot walk across a screen and say "hello," I was hooked! I knew information technology (IT) was the field for me and it hasn't disappointed. Moms always know, don't they?
Q. How did your career path bring you to work for us? I attended Ohio State as a student. I needed to work and go to school, so I answered a student job posting from UNITS (the former telecommunications department). I was hired as a student worker – driving shuttle, doing warehouse duties and odd tasks. I had opportunities to move into other roles within UNITS that were more in line with my college major. After I graduated, I stayed on as a temp employee. When a full-time role became available, I applied, got the job, and the rest is history!
Q. Why did you choose to work at Ohio State? The beauty of Ohio State's campuses, the extraordinary ways we support and give back to the state of Ohio, the energy of the students, and the sense of community (if you've ever yelled "O-H" in any crowded place and hear "I-O" in response, you know what I mean).
Q: What was your very first job? I worked concessions at an amusement park in Canton, Ohio. I made snow cones for lots of little kids and adults.
Q: Where did you go to college? The Ohio State University.
Q: Where are you from originally? Canton, Ohio. Home of the National Football Hall of Fame!
Q: What is your favorite place to visit? San Diego, California.
Q: If you could travel anywhere in the world, where would you go and why? West Africa. I've been diving into my genealogy and know that my ancestors trace back to the west African region. So, it would be an amazing and deeply personal experience to walk around in, learn about, and be in the presence of a place my ancestors once lived.
Q: Favorite quote? "My mission in life is not merely to survive but to thrive; and to do so with some passion, some compassion, some humor, and some style." – Maya Angelou