Employee Spotlight
March 2023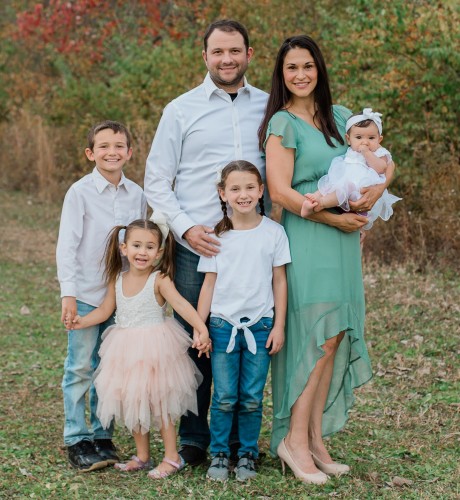 Director, IT Portfolio Management
This month, the spotlight shines on Dietrich Eubank, who is tasked with organizing and prioritizing the OTDI portfolio of projects. He had been working in the IT project management space for years, and after meeting some OTDI colleagues, he knew Ohio State would be a great fit. He was born in Germany, but grew up primarily in Ohio (with a brief stint in Canada). When he's OOO, he might be visiting family in Norway or checking off bucket list items in Nepal or Bora-Bora. If you need to connect with Dietrich in-person, he won't turn down a working meeting at Brassica.
Q: What is your role at the university? Director IT Portfolio Management
Q: How long have you worked at Ohio State? 10 years
Q: Have you worked on any large projects since you've been here? Analog to Skype for Business Migration, Skype Migration to Teams, Shared Directory and Endpoint services (SDES), Fax Service, CS2100 Retirement, FollowMe Printing, and several others.
Q: What are you currently working on? I am currently working on organizing, prioritizing, and reporting for the OTDI portfolio of projects and initiatives.
Q: What do you like best about your job? The people I get to work with and the creative thinking required to get desired outcomes!
Q. How do you create and innovate? From the foundation of self-awareness and openness, choose where to focus, identify challenges/opportunities, analyze ideas for solutions, implement, measure success, repeat.
Q: Did you always know this is what you wanted to do as a career? I completed an IT Product Management internship during college and fell in love with the industry and product/project management. But as a kid, I wanted to be a Marine Biologist (I grew up watching Jacques Cousteau scuba diving explorations on NatGeo).
Q. How did your career path bring you to work for us? I have been doing IT PM related work for over 17 years and I came to Ohio State from Huntington National Bank.
Q. Why did you choose to work at Ohio State? I interviewed with David Lloyd, Bill Phillips, and Jay Young and knew after getting to know them that it could be a good fit. They must have felt the same.
Q. Of what are you most proud? My wife and my kids.
Q: What was your very first job? International Harvester Scout Restoration Shop
Q: Where did you go to college? Wright State University
Q: Where are you from originally? Born in Germany, primarily from Ohio + 3 years in Ottawa, Canada when I was a kid.
Q: What is your favorite place to visit? Norway, I have family connections there and visit every year.
Q: If you could travel anywhere in the world, where would you go and why? 
Nepal to Trek the Lantang valley

Bora-Bora for the scuba diving

Q: Can you tell us about your family? My wife (Tamara) and I have 4 kids, Lincoln (9), Jasmine (7), Serena (3), and Alaya (10 months). Tamara is a Canadian & French Citizen, but she applied this year for her American Citizenship too! Both of us come from large families so our collective extended family is enormous.
Q. What do you do for fun outside of work? Do you have any hobbies?
For fun - Soccer, ice hockey, scuba diving, swimming, travel, play with the kids 
Hobby - Real Estate investing
Q: What is something most people might be surprised to know about you? I am a INFJ Myers-Briggs Personality type
Q: Favorite place to eat in Columbus? Oh man that is tough, depends on the occasion!  For special occasions - Milestone 229. For date nights - Oceans Club.  Dinner with the kids - Hot Chicken Takeover. Work lunch - Brassica
Q: Favorite quote? "We cannot live better than in seeking to become better." - Socrates
Q: Do you have a favorite book or movie? 2022 favorite author was Jocko Willink. I enjoyed his adult books Extreme Ownership + The Leadership Dichotomy, my kids also enjoyed his children's book series, "The Way of the Warrior Kid."
Q: It's 9 p.m. on a Saturday. What are you doing? Relaxing with my wife after the complex bedtime process for 4 kids all under 10 years old!