Employee Spotlight
May 2023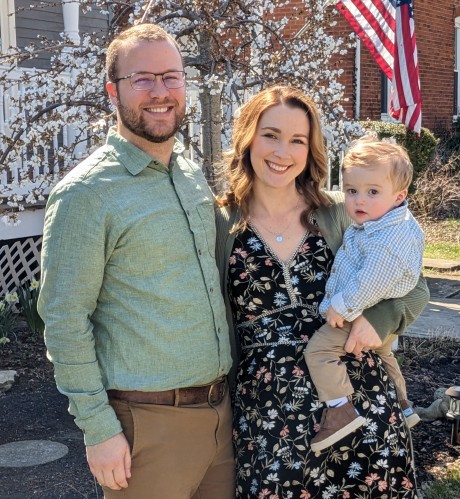 This month, get to know Ben Hood, a network engineer. From student employee to full-timer, this Buckeye for Life wasn't sure what he wanted to be when he grew up, but his first position in IT made his career path more clear. And ten years later, he's sticking with it in OTDI! Off the clock, you are likely to find this husband and father wrangling his one-year old son, or perhaps snagging some tacos at Los Guachos.
Q: What is your role at the university? Network Engineer
Q: How long have you worked at Ohio State? I've been working at Ohio State since I was a student. I started with OTDI in 2013 as a student employee.
Q: Did you always know this is what you wanted to do as a career? No. I didn't know what I wanted to do until I started working in IT as a student employee. That is when everything started falling into place.
Q: Can you tell us about your family? I have a wife (Lauren), and a one-year-old son (Henry). 
Q. What do you do for fun outside of work? Do you have any hobbies? Wrangling a boy who just learned to walk, and if I ever have enough free time I like to golf.
Q: What is something most people might be surprised to know about you? I enjoy working out, especially on my new Peloton bike (username: BeenintheHood).
Q: Favorite place to eat in Columbus? Los Guachos! Especially Wednesdays and Fridays! 
Q: Best concert you've ever been to? Beck Night Running tour with Cage the Elephant and Spoon