What's New in Carmen, Mediasite and Zoom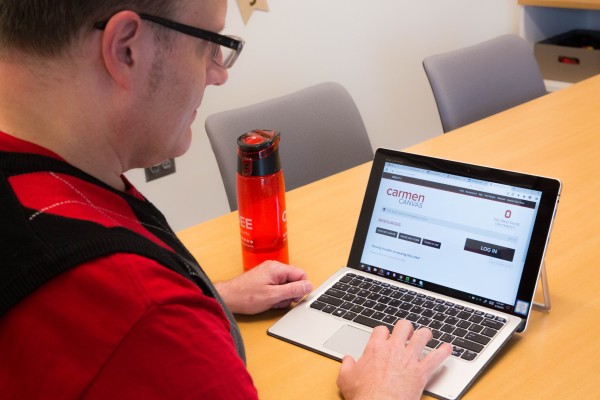 Over the winter break, updates were made to CarmenCanvas, Mediasite and Zoom to make sure these tools were ready for a new semester at Ohio State. You may notice preferred last names across Carmen, the removal of Box integrations, a new look and feel for MyMediasite and an easy way to import your Zoom cloud recordings into Mediasite. 
Learn more about eLearning tool updates and be sure to review the Start of Term Checklist to make sure you are all set for another great semester in CarmenCanvas. 
Syllabus Statements in Carmen  
Before Autumn 2021, a new menu item was added in each CarmenCanvas course that highlights academic policies and sample syllabus statements. The Academic Policies link will direct you and your students to a webpage that lists policies that are typically found in the syllabus. Please make sure your students are aware of this feature, which will appear in all their courses. You can also copy and paste policies from the website directly into your syllabus. 
Preferred Last Names

in Carmen
In CarmenCanvas, preferred first names for students and instructors have appeared for years, but last names defaulted to legal last names. Just in time for spring semester, preferred last names will now appear for all users as well! This change is part of a larger effort across the university to ensure our tools are displaying both preferred first and last names. 
As part of the transition from BuckeyeBox to OneDrive, Box integrations have been turned off for CarmenCanvas and LabArchives. You will no longer be able to use BuckeyeBox files with these eLearning tools. LabArchives now supports its own large file upload option, and you can utilize OneDrive in Carmen for sharing files you previously shared with Box. If you copied a course from a previous semester, remember to check for any remaining Box links and share those files another way. 
Mediasite has been updated to a new version, bringing a few changes to the tool. First, Mediasite Desktop Recorder was retired. To record your desktop's display, webcam, and microphone to create engaging lecture content, you must use Mediasite Mosaic. This latest update also migrates Catalogs to Channels, giving you more options for content engagement. In addition, you may notice that some actions have changed locations in MyMediasite. Most notably, the "Add Presentation" button has moved to the left-side navigation. The "Moderation" feature has moved to this area as well. For help using Mediasite, be sure to visit the Teaching and Learning Resource Center. 
Zoom-

Mediasite

Integration
Did you know that you can automatically import your Zoom cloud recordings to Mediasite? If you enable this integration at carmenzoom.osu.edu, selected cloud recordings will be sent to your MyMediasite Drafts folder. From there you can organize into Channels to share content with your students in your course. Learn more about the Zoom-Mediasite integration in the Teaching and Learning Resource Center. Please note, this integration is only available for meetings, not webinars. Also, if you scheduled your Zoom meetings through CarmenCanvas, you will need to visit carmenzoom.osu.edu to edit those meetings and enable the Import to Mediasite feature. 
Be sure you are running the most recent version of Zoom across all your devices. It is always best practice to keep your apps updated for security reasons, and with Zoom it ensures you can take advantage of the latest features. At some point this year, Zoom plans to require all users to be using up-to-date apps, so if you fall behind, you may need to update before attending a meeting.
---
Need help getting ready for a new semester? Visit the Teaching and Learning Resource Center for how-to guides on eLearning tools and explore teaching topics to learn about instructor presence, Carmen Common Sense and more!