Protecting Ohio State's Data Just Got Easier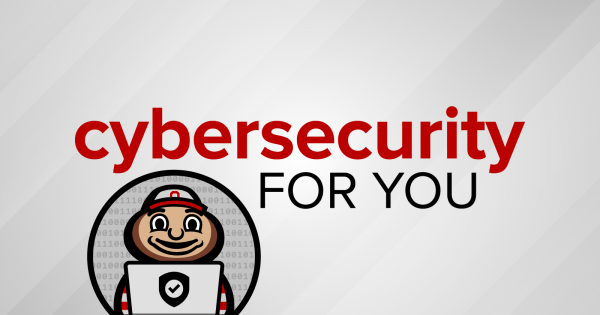 We all share the crucial responsibility of protecting Ohio State's institutional data. Even staff members who are not hands-on with this form of data in their roles may come into possession of institutional data at some point. To understand your responsibility in murky situations like these, we want to guide you through the best practices to protect data.
The Cybersecurity for You (C4U) awareness platform offers a simple, 7-minute activity to:
Explain what institutional data is
Inform you on what to do if you find this data out of place
Provide useful tools, making it easy to protect the data

After completing the Institutional Data Policy Awareness activity, take the quiz and receive reward points for exclusive Ohio State merchandise, helpful cybersecurity tools or contributions to great Ohio State charities.
Those who do not have access to restricted (S4) data can complete the Institutional Data Policy Awareness activity in C4U to fulfill their IDP training requirement, due April 29, 2022. Faculty, staff and student employees with access to S4 data or personal health information (PHI) are still required to complete IDP training assigned to them in their BuckeyeLearn transcript.
All faculty, staff and student employees can explore the C4U platform to learn tips and tricks to live a safer digital life.