New AI-Focused Activities in C4U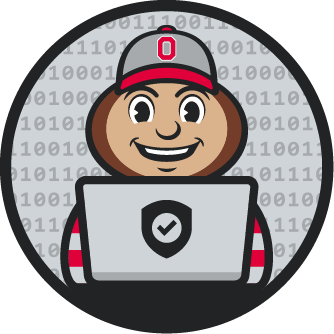 Artificial intelligence (AI) is rapidly changing the world around us, and its presence in higher education is likely going to transform the way we teach and learn.   
To help faculty, staff, and students navigate this new landscape, Cybersecurity for You (C4U) has just released two brand-new activities on generative AI technologies. One new activity, titled "OSU & You: Where Does Information Go When Used with AI", will help you understand what happens to data that you give an AI system and steps you can take to protect your personal information and Ohio State's institutional data.  
The other activity, geared towards students, "Is ChatGPT… Cheating?", focuses on considerations you should take before using generative AI tools, like ChatGPT, Bard, and others for academic assignments.  
More activities focusing on different aspects of AI will be released later this quarter, so be sure you check back to see what's new!  
About C4U 
C4U is Ohio State's cybersecurity awareness platform, managed by your colleagues in the Office of Technology and Digital Innovation. The awareness platform offers learning activities and actionable techniques to help you live a safer digital life. Open to all university faculty, staff, and students, C4U can be accessed through any mobile device, laptop, and/or desktop computer. New activities are released quarterly, and each activity completed gets you one step closer to obtaining a variety of digital rewards.  
Thank you for being part of the solution to reduce the risk of cyber threats. To submit ideas, questions, or feedback, please reach out to the team at c4u@osu.edu.