Wi-Fi Connections in the 'Shoe Reach an All-Time High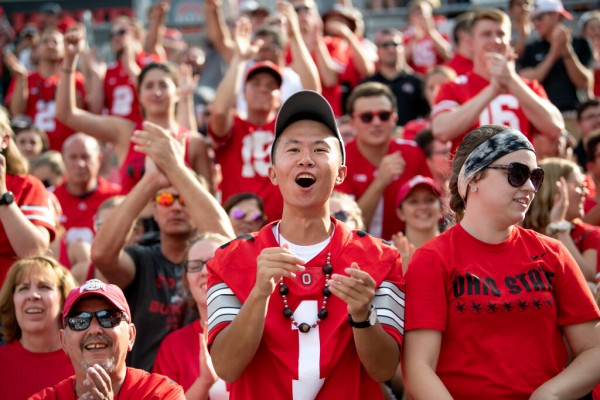 We know Buckeye fans are the BDFITL, and our networking team helps our fans win by ensuring they stay connected as they cheer on our teams during our most important games. During the Ohio State-Michigan game in November, we reached a new milestone. Our network supported 34.80TB of data consumption – the most we have ever seen, exceeding the amount of data consumed during the 2022 Super Bowl by 3.6TB.
"Ohio State has held the record in peak concurrently connected client devices for the past several seasons," said Ryan Holland, Director, Enterprise Networking. "However, as of the last home game of this season, Ohio State set a new record with an astonishing 64,147 concurrently connected clients. This amount represents 86% more clients than the most recent Super Bowl 56!"
We started the football season strong, with Wi-Fi upgrades the networking team made in the off-season to improve customer experience and solve any issues we saw during the 2021 season. These changes provide superior performance capabilities to accommodate the extensive number of roaming events taking place in the stadium as fans move around the facility.
Enterprise Networking continually maintains Ohio State's impressive network, and is already working on its next steps to ensure a top-notch fan experience next season!