Microsoft Learning Experience Portal (LxP) now includes Instructor-Led Training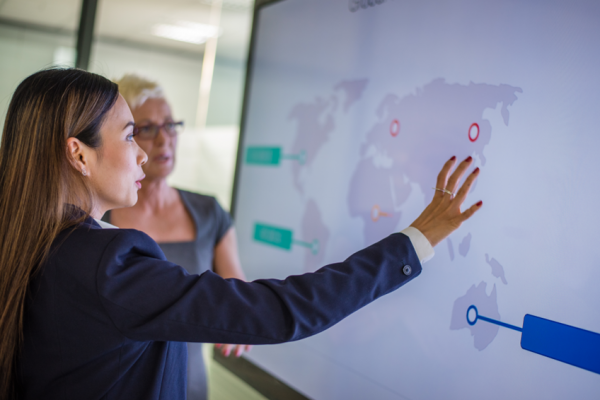 As more people learn the capabilities of Microsoft Azure, there have been requests for training to help users sharpen technical skills and knowledge of Microsoft cloud-based platforms and solutions. We are partnering with Microsoft to participate in the Enterprise Skills Initiative (ESI) program to provide training for faculty and staff.
We have used online classes extensively, but there are also Virtual Training Days, traditional instructor-led courses that you can take advantage of at no additional cost to you as part of the Ohio State partnership with Microsoft. You can also take certification exams at 50% of the normal fee (UPDATED on 3/15/2023: At the time of origiinal publication, certification exams were available to Ohio State staff and faculty at no charge).
Visit the ESI Learner Experience Portal (LxP) for your one-stop access to a variety of learning choices: instructor-led training, guided self-paced learning, and certification exams. The LxP is a single place where you can discover skilling opportunities aligned to your role and expertise
University faculty and staff can follow these instructions for accessing LxP.
Wexner Medical Center users should check the medical center's IT resources to learn how to access the LxP.
When you access the LxP for the first time, sign-up requires a personal email address. Provide this address so you can access your transcripts and proof of certification at any time in the future, even if you are no longer working for Ohio State. Here are some of the instructor-led resources faculty and staff can leverage:
Virtual Training Days are also called

Fundamental.  They go much deeper and wider than online MS Learn content. They are typically full-day classes; however, you can find most deliveries split into multiple sessions to make it easier on your schedule.

Microsoft Delivered Courses are online in-person instructor-led classes that provide more complex, technical learning that give you a deeper skill level and comfort with on the latest cloud technologies. (UPDATED 3/15/2023: Microsoft closed its Polaris location and discontinued in-person classroom courses and blended learning programs).
Exam Preparation Sessions are 2-3 hours in length and equip you on how to take a Microsoft exam, including Certification Exams. Sessions cover question formats, time management, and other tips and tricks. There are also Practice Tests so you can take as many practice exams as you want within a 30-day period.
We are excited that these training benefits are available to better support your Microsoft skill-building needs. Here are some helpful links:
Self Help Support is handled by the Enterprise Skills Initiative Support link or located at the bottom of the LxP site under, "Contact ESI Support."
If you need additional assistance, our IT Service Desk is available to support you 24/7. Request IT support online or call the IT Service Desk at 614-688-4357 (HELP).