Tableau Year 3 - Workday, Meet Tableau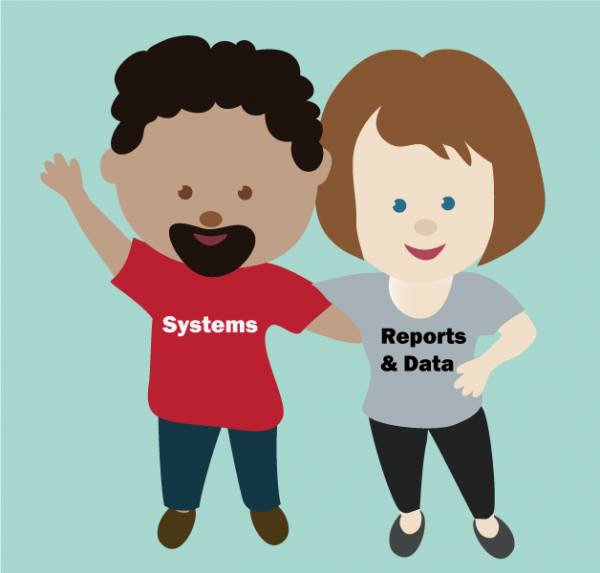 Change is needed for any kind of growth or progress to happen, but as we know change is rarely easy. Part of our three-year look back at Tableau includes mention of the January 2021 Workday implementation at Ohio State and how Tableau lent a hand.
Bringing Workday to Ohio State represented a substantial level of change at the university, not seen in many years. And what people often forget is that Ohio State didn't just choose to implement Workday and then change processes to fit the new system. Rather, the business areas knew that a leap was needed to evolve our aging systems and processes to function in a faster, more mobile, and 
information-on-demand
 world. Such a change required a complete business transformation and more supporting tools, in addition to just Workday.
The university needed a new application to enable better reporting and data analytics along with the 

new Workday foundational system for financial and HR business transactions

. 
Thankfully, through the Enterprise Project, Ohio State was able to leverage Tableau as a supporting partner.
You may recall seeing the at-a-glance Enterprise Project metrics listed below as part of the Workday go-live recap. Notice that the bolded items call out specific contributions made by Tableau.
50 Enterprise Tableau datasets created
59 Process Blockers Resolved
90 Enterprise Tableau dashboards created 
108 Change Coordinators Engaged for Go-Live Activities
150 Systems Retired for Workday Release 1
162 Non-project Employee Volunteers Facilitated Training
250 Dashboards connected to Enterprise Tableau datasets
358 System Integrations Built
485 Job Aids and Training Courses Created
884 Leadership Key Decisions Made
9,726 Processes Tested and Validated
6.5 million Data Conversions Made
Let's pause. We've seen a cute graphic representing the convergence of a new system along with improved data and analytics capabilities and now we're seeing some numbers. What's so important about the numbers with regard to Tableau? The 90 dashboards are important because they represent new reporting needs not offered by Workday or replicated reports from historical systems. Instead of users needing to run several reports in Workday and trying to "Frankenstein" them together, there is now one 
central trusted source in Tableau
.
Along the same lines, the 50 data sources are important because they support this central source of truth. The Data and Analytics team can build something (or replicate a historical data source) using these data sources. This supports not only the 90 dashboards mentioned prior, but users with specific access are also able to connect to those dashboards to build their own reports
,
 hence the 
250 connected dashboards
.
We've now taken a journey and visited how Tableau provided a huge lift to the Enterprise Project followed by a look at how Tableau continues to build the relationship between systems and data going forward. Similar to how we concluded the prior 
three years of tableau post
, let's close with end user testimonials. The question posted to users in the January survey was, "
What is your Tableau success story?"
What is your Tableau success story? 
"Tableau does a great job supplementing reports not available in Workday."
"Creation of several reports to save stakeholders time that had been spent compiling several different data points from Workday that can now be done in one automated report."
"Our faculty dashboards in Tableau have been widely used across campus and all our PeopleSoft historical reports are now in Tableau for the HR community to use."
"The Department of Internal Audit had an extensive process established prior to Workday to analyze data using an Audit Tool called ACL. With the transition Workday, we had to determine how best to transition defined recurring analysis we had built using PeopleSoft data sources. Hundreds of hours went into building out or ACL solution. We were able to transition key analysis in a fraction of the time using Tableau (using pre-built data sources or established connections to the RAE)."
If you have additional questions about the Tableau service, please contact Jimmy Anthony and Maureen Henry.