OCIO Computer Standards
OCIO has designed computer standards to meet the needs of our Managed IT partners. These options are cost-effective for the university, easily supported and allow the majority of university employees to successfully and efficiently perform their daily job duties.
We update the standards below at least annually. We consider exceptions on a case-by-case basis (e.g. control systems for expensive instruments that cannot be upgraded). The following are standard workstation configurations available to OCIO Desktop Support covered areas, as of December 2019.    
Operating Systems: 
Windows 10 is the current OCIO Windows standard.
Apple MacOS Mojave (10.15) and MacOS High Sierra (10.14) are currently supported by the OCIO.  
We do not support older operating systems per Information Security Control Requirements 0F1. 
 

Windows 
Windows Laptop Standard Package

Dell Latitude 5510:  Windows 10, Intel i5-10210U 1.6GHz Quad Core, 8 GB RAM, 256 GB SSD Hard Drive, 15" Display, 4.04 lb
Dell WD19 USB-C Dock
0-2 21.5" External Monitors
Wireless Keyboard and Mouse
4 Year Warranty
 
Windows Laptop Developer Package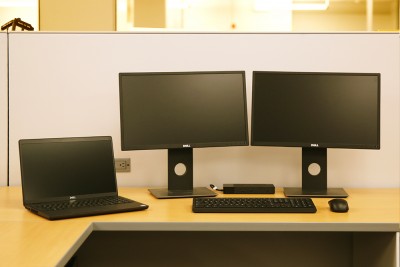 Dell Precision 3550: Windows 10, Intel i7-10610U 1.7GHz QC,

Nvidia Quadro P520 2GB Graphics

, 16 GB RAM, 512 GB SSD Hard Drive, 15" Display, 4.04 lb
Dell WD19 USB-C Dock
0-2 21.5" External Monitors
Wireless Keyboard and Mouse
4 Year Warranty
 
Windows Desktop Standard Package
Dell Optiplex 7080 SFF: Windows 10, Intel i5-10500 3.0 GHz 6 Core, 8 GB RAM, 256 GB SSD Hard Drive, built-in wireless card w/ external antenna
0-2 22" External Monitors
Keyboard and Mouse
4 Year Warranty
 
Windows Desktop Developer Package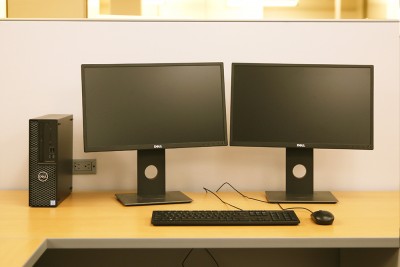 Dell Precision 3440 SFF: Windows 10, Intel i7-10700 3.0 GHz 8 Core, 16 GB RAM, 1TB SSD Hard Drive, built-in wireless card w/ external antenna
0-2 22" External Monitors
Keyboard and Mouse
4 Year Warranty
 
Windows Ultrabook Package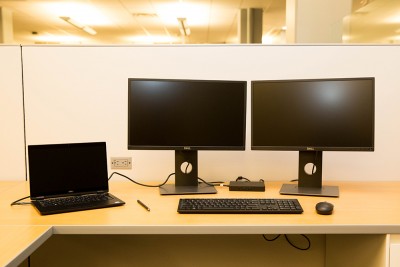 Dell Latitude 5310: Windows 10, Intel i5-10310 1.6 GHz Quad Core, 8 GB RAM, 256 GB SSD Hard Drive, 13" Touchscreen Display, ePen, 2.69 lb
WD19 USB-C Dock
0-2 21.5" External Monitors
Wireless Keyboard and Mouse
4 Year Warranty
Windows 2-in-1 (Slate) Package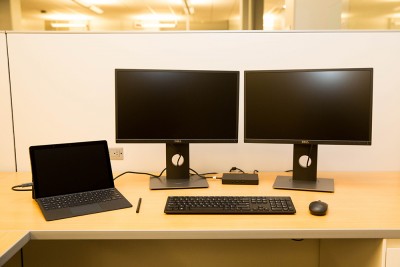 Dell Latitude 7210: Windows 10, Intel i7-10610 1.8 GHz Quad Core, 16 GB RAM, 256 GB SSD Hard Drive, 12.3" Touchscreen Display, ePen, Travel Keyboard, 1.87 lb
WD15 USB-C Dock
0-2 21.5" External Monitors
Wireless Keyboard and Mouse
4 Year Warranty
 
​
Windows All-in-One Desktop Package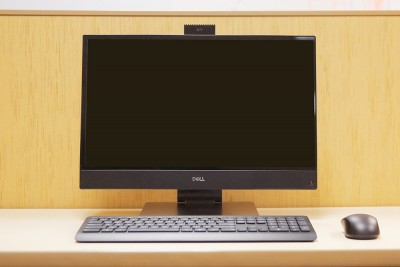 Dell OptiPlex 5480 AIO: Windows 10, Intel i5-10500U, 4.3 GHz 6 Core, 8 GB RAM, 256 GB SSD Hard Drive, 21.5" Touchscreen Display, Articulating Stand
Keyboard and Mouse
4 Year Warranty
​
Apple 
Macintosh Laptop Standard Package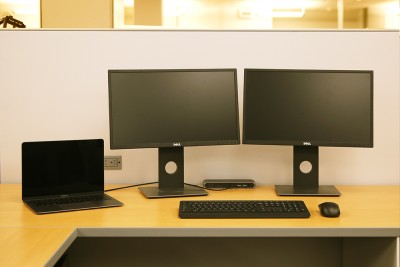 13" MacBook Air: Mac OS X current version, Apple M1, 8 GB RAM, 256 GB SSD Hard Drive, 13.3" Display, 2.8 lb

Dell WD19TB Docking Station

0-2 22" External Monitors

Wireless Keyboard and Mouse
4 Year Warranty
 
Macintosh Laptop Developer Package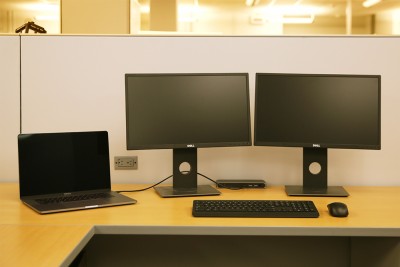 16" MacBook Pro: Mac OS X current version, Intel i9 2.3 GHz 8 Cores, 16 GB RAM, 1 TB SSD Hard Drive, 16" Display, 4.3 lb
Dell WD19TB Docking Station
0-2 22" External Monitors
Wireless Keyboard and Mouse
4 Year Warranty
 
Macintosh Desktop Standard Package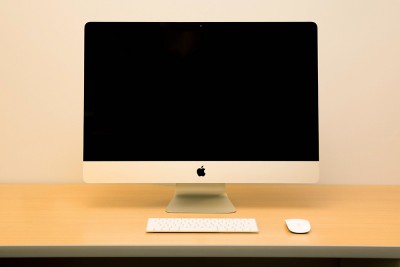 27" iMac:  Intel i5 3.1 GHz, 8 GB RAM, 27" 5K Display
Apple Wireless Keyboard, Apple Magic Mouse
4 Year Warranty
 
iPad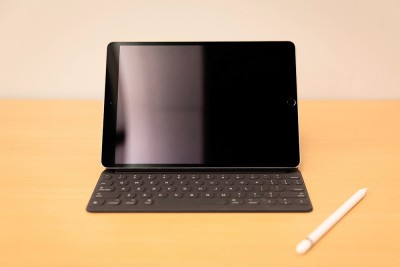 iPad Air 4 64GB WiFi
Apple Smart Keyboard Cover
Apple Pencil
AppleCare Plus for iPad