Enhancements to Teaching and Learning Tools for Autumn 2022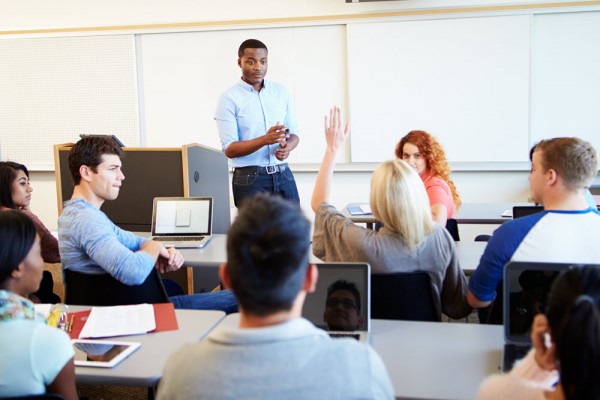 It's another new semester at The Ohio State University, and with the new academic term comes several technology enhancements. The Office of Technology and Digital Innovation (OTDI) is offering new tools, including student access to Adobe Creative Cloud. This semester, you may notice a variety of updates to existing tools, such as an automated transcription service available in Mediasite. There is also a new process for your students to follow in order to connect their personal devices to secure Wi-Fi.  
Learn what else is new for autumn 2022!
 
New Tools
Adobe Creative Cloud
Adobe tools were already available for faculty and staff, and beginning this summer, Creative Cloud access was expanded to students! This suite of desktop and mobile apps gives you the tools to create professional videos, photos, websites and more. Students can learn more and opt in at adobe.osu.edu. Students will be prompted to renew their access at the start of each semester. Get creative with unique assignments in your course and encourage students to take advantage of this new offering.
PebblePad
Ohio State has selected PebblePad to serve as an ePortfolio tool in support of the new General Education (GE) program, and its use will be required in some GE courses. All Ohio State faculty, staff and students will have access to PebblePad to create personal, professional and academic portfolios. If students in your course have questions about this tool, they can learn more in the Teaching and Learning Resource Center or at eportfolio.osu.edu.
Virtual Desktop
The Virtual Desktop tool allows instructors and students to access a select set of software on any device, as long as they have internet access. Visit the OTDI site to learn more about Virtual Desktop and the software currently available. If you require your students to use software available through Virtual Desktop, be sure to let them know about this new free tool!
Media Platform RFP
OTDI is leading a Request for Proposals (RFP) for an enterprise-wide media platform to support teaching and learning at the university. The end result of this process could mean a new eLearning tool will join the toolset for the 2023-2024 academic year. You can learn more about the media platform RFP at the OTDI site.  
Additional Tools Information
While these tool offerings at Ohio State may not be new, this list of tools that are vetted, licensed, and (in some cases) supported by Ohio State is a welcome addition to the Teaching and Learning Resource Center. If you are looking for options beyond the eLearning and administrative toolsets at Ohio State, be sure to explore this list for teaching and learning tools that have been through a rigorous review process for accessibility and security compliance.
 
Tool Updates
CarmenCanvas Updates
Enhanced Gradebook Filter
If you're teaching a large course and want to view grades for a select set of students, be sure to explore gradebook filters in Carmen. Within the enhanced filters menu, you can create detailed filters to narrow down what you see—and you can save these filters to use again! Filters can be toggled on from the filter menu and easily removed from the gradebook view. The Canvas Community shows you how to take advantage of these filters.
Dark Mode
Be aware that students could be viewing your course in the Canvas app with dark mode enabled. Be conscious of your color choices and take a look at your course in the student and instructor apps to be sure there is enough contrast in both light and dark viewing modes.  
New Quizzes – Coming Soon!  
Instructure, the creator of Canvas, is nearing completion of the New Quizzes tool, and we are monitoring it closely to make sure it is accessible and includes all the features Ohio State instructors expect in a quiz tool. We are planning on making New Quizzes available for you to turn on and explore later this semester—so stay tuned for more information! You can also view a release timeline in the Teaching and Learning Resource Center.
Automated Transcriptions in Mediasite
Starting this semester, a new feature has been added to Mediasite that allows you to add automated transcriptions to your recordings. From the MyMediasite Portal, you can select any of your presentations to add automated transcriptions. The Teaching and Learning Resource Center walks you through this process. Keep in mind, in order for your presentations to be considered fully accessible, you will still need to review the automated transcriptions and make any corrections for accuracy.   
Update Your Zoom Apps   
Be sure you are running the most recent version of Zoom across all your devices. It is always best practice to keep your apps updated for security reasons, and with Zoom it ensures you can take advantage of the latest features. Beginning this November, Zoom will require you to have a recent version of their app installed in order to join a Zoom call. University-managed devices receive routine updates to Zoom, but you should ensure your personal devices are up to date. Learn more about updating Zoom to the latest version.
ExamSoft Funding Shift
OTDI is renewing the university-wide license of the assessment software ExamSoft for one more year. However, funding for the tool will shift to individual colleges beginning with the autumn 2023 semester. OTDI is working directly with current users of the tool to explore options for exam delivery going forward. If you have questions about this change or would like to pilot ExamSoft over the next year before making a purchase decision for your college or department, contact examsoft@osu.edu.
 
New Processes
Wi-Fi for Students and Personal Devices Moving to eduroam
We are working to improve the university Wi-Fi experience over the next couple of years by moving to the eduroam network and device-based authentication. For autumn 2022, that involves encouraging students and anyone at Ohio State with personal devices to securely connect to eduroam instead of osuwireless. You and your students can begin onboarding your personal devices to the eduroam network using the new device-authentication method at wireless.osu.edu.  
Please note: Most university-owned and managed devices (i.e. the device supplied to you by Ohio State for work purposes) will move to eduroam at a later date as part of a future phase of the project, so you may be able to continue using osuwireless on these devices. Students who are already using osuwireless do not have to switch immediately to eduroam, but doing so by following the device-authentication method at wireless.osu.edu will keep their devices connected for five years, removing the need to reconfigure their devices when their password is updated. Learn more about this change on OTDI's site.
 
Student Support
Technology Resources and Device Loans
Instructors, please note that newly enrolled students likely will not have iPads or may be using a variety of different devices for classes. Students without access to technology can talk to their academic advisor about technology loans or find more information about technology offerings at it.osu.edu/students.
---
Be sure to visit the Teaching and Learning Resource Center to learn more about new tools, discover updates to the eLearning toolset, and find learning opportunities to grow your teaching skills.