How Crowdstrike Falcon Protects University Devices
This article applies to Managed IT partners
The Office of Technology and Digital Innovation (OTDI) has a variety of measures to keep you as a user and university devices safe. One of these measures is the application CrowdStrike Falcon which is the antivirus component of our endpoint protection tool. 
CrowdStrike Falcon works in the background on your device to ensure that viruses don't infect your device. Occasionally, you may receive a pop-up if you attempt to download something from your browser. Before downloading any software, review the application offerings via Software Center (for Windows PC) or Ohio State Application Self Service (for Mac).  
If you've received a pop-up notification from CrowdStrike stating that a file/download has been blocked, you can safely dismiss it. If you believe you've received a notification as a mistake, or have any questions regarding downloadable software, please contact the IT Service Desk.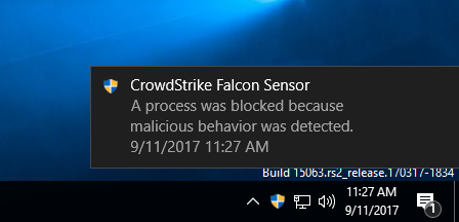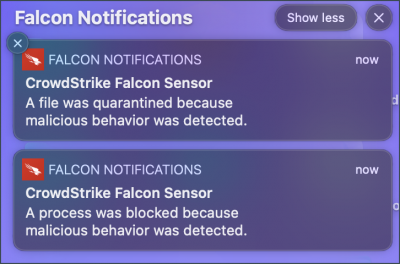 As we use technology in new ways, cybersecurity becomes even more critical in both our personal and professional lives. Cybersecurity for You (C4U) is the university's cybersecurity awareness platform, managed by the Office of Technology and Digital Innovation. The platform offers learning activities and actionable techniques to help users live a safer digital life. Open to all university faculty and staff, C4U can be accessed through any mobile device, laptop, and/or desktop computer. New activities are released quarterly, and each activity completed gets users one step closer to obtaining a variety of digital rewards.  
For more information on using university computing resources, review the View the Responsible Use Policy. This policy provides guidance for establishing responsibilities and limitations associated with the use of university computing resources. 
If you have any questions regarding downloading software contact the IT Service Desk via