Your Design Could be the Wallpaper for 10,000+ iPad Pro Devices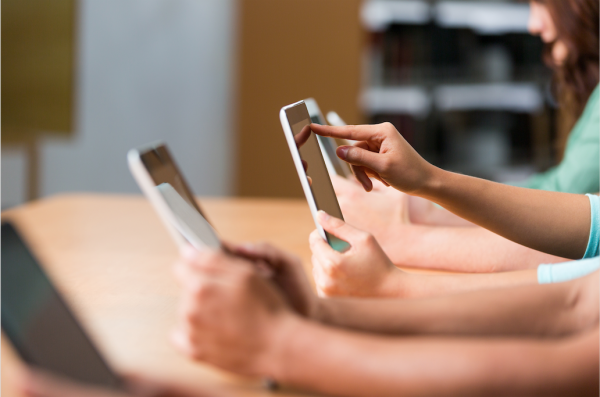 Art, design and technology are undeniably intertwined. This spring, we invite you to consider one possible nexus of creativity and technology: wallpaper images. We are pleased to announce the first annual Digital Flagship iPad Wallpaper Contest, an opportunity for students with art and design interest to have their work featured on the home screens of the largest mobile technology implementation in higher education.
The winner will not only have their work pre-loaded on all 10,000+ devices distributed in the 2018/2019 academic year, but will also receive an iPad Pro, Smart Keyboard, Apple Pencil and protective case. The second place finalist will also receive the iPad Pro package and will have their work available for download both on the iPad and on the Digital Flagship webpage. Three designs selected as runners-up will be made available for download.*
Designs that focus on Ohio State themes, values and traditions will receive additional consideration, but all topics will be considered. Flex your skills in graphic design, oil paint, watercolor, photography, or any other medium to create a compelling image that can be submitted digitally. Please adhere to all copyright best practices and consult Ohio State brand standards if using university digital assets. Additionally, we encourage the use of campus resources such as the creative suite software available on all Digital Union computers. Staff at each Digital Union location are also available to help troubleshoot and guide your use of these programs.
To submit your design please complete the online design entry form by Sunday, April 1 for review by the selection committee. Decisions will be released Friday, April 20. The selected designs will be loaded on devices distributed through Digital Flagship in the 2018/2019 academic year and will also be available for download on the Digital Flagship website.
Submission guidelines:
Special consideration will be given to designs that focus on university values, themes and traditions.
Static images only. No gifs or videos.
All Ohio State undergraduate students are eligible to enter their designs. Faculty, Staff and graduate students are ineligible.
All submissions must be appropriate for display. Designs that include vulgar, inappropriate or plagiarized text and/or images will be ineligible.
Image types accepted: PNG and JPEG
File dimensions 2224 x 1668 (10.5 in iPad Pro)
Image Resolution: 264 PPI or higher
A maximum of three design submissions will be accepted per student.
Complete the entry form by Sunday, April 1 to be considered for the 2018 round of selections. Please contact digitalflagship@osu.edu with questions related to this opportunity.
*While students will have the freedom to change the iPad wallpaper to whichever image they desire, we expect these images to be a popular choice.