Technology Sparks Students' Creativity in Philanthropy Project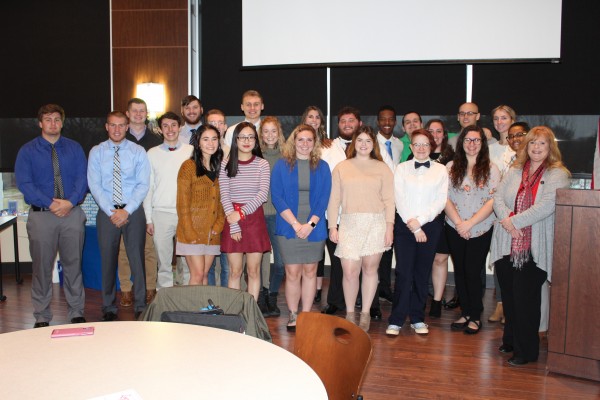 A picture may be worth a thousand words, but a video could be worth $1,000.
That's the amount of funding Goodwill of Marion County received in December 2019 from Pay It Forward, a student philanthropy initiative at The Ohio State University at Marion. As part of their efforts to help Goodwill secure that funding, a group of Ohio State Marion students used Digital Flagship iPads and the Adobe Spark Video app to create a video promoting the organization.
Hayden Hamilton, a second-year communications student, said working on the Goodwill video gave him a new understanding of the organization.
"I wasn't expecting to actually go out in the community and actually get involved with the non-profit," said Hamilton. "It was something a lot of us had fun with."
Students enrolled in the class section for Pay It Forward are assigned to groups tasked with advocating for one of the local organizations requesting funding that year. In the program's previous nine years, students wrote research papers and created posters to convince their classmates to distribute funding.
This time, students were able to leverage another tool: video.
"Every time I do this, I try to have it evolve," said Amy Tibbals, a senior lecturer from the Department of English who teaches the class.
Having been a part of a Digital Flagship Educators cohort, Tibbals knew there were ways to better integrate technology into the project. A discussion with a member of the Digital Flagship team led Tibbals to the idea of videos explaining the mission and significance of each organization.
Creating the Videos
As students crafted their videos, their iPads acted as all-in-one production tools. Students took photos, researched information, edited video clips and even recorded audio on iPads. Though not everyone in the class had a Digital Flagship technology kit, students were organized so each group had access to at least one iPad.
Tibbals recommended that the groups use Adobe Spark Video, an app available on every Digital Flagship device as well as to all students at Ohio State.
Spark Video provides users with several templates that provide suggestions for what elements to include and an outline for how the pieces should be presented. Once students gathered the pieces for their video, they could easily drop them into a Spark Video template.
"It's something that you don't need a whole bunch of training on to operate," said Hayden Hamilton.
Though Tibbals demonstrated the templates in class, Hamilton appreciated the opportunity to explore Spark Video's capabilities on his own, which made him more interested in what else the app could do.
"I'd like to go more in-depth and learn some more things," Hamilton said. He added that he would use Spark Video again for other projects, even beyond the classroom. "If I wanted to make a video to portray myself for an internship, Adobe Spark would be a pretty good way to do that."
But the students had plenty of technology options at their disposal, and some groups took a different path.
Now in her second year, business management major Maya Bisignano was part of the first cohort to receive Digital Flagship technology kits. She had previously used iMovie, an app pre-loaded on iPads, to create an introductory video about herself on her iPad for her first year survey course. She chose to edit her group's video in iMovie as it was more familiar.
Bisignano's group presented for the Boys and Girls Club of Marion County. She said that video gave them the opportunity to get more personal, featuring a game of basketball among the children and an interview with a staff member.
And it made an impression: the Boys and Girls Club received $3,000.
The Impact of Video
With Digital Flagship technology at their disposal, students gave these organizations more than money.
"Many non-profit organizations are limited in what they have technology-wise. One of the biggest resources they lack is time," Tibbals said. "Our students have the opportunity and the time and obviously the technology."
Each video was intended to become a lasting resource for the organizations. Though posters and slideshows might be limited to in-class presentations, Tibbals wanted students' projects to have a life beyond the classroom.
"I wanted it to be something that the organizations might want to use," Tibbals said. The video project gave students an "extra level of engagement because they knew it wasn't just simply they were going to turn it in for class, but they knew that it could actually go out to the public."
Maggie Breeding, market director of the Boys and Girls Club of Marion County, said she plans to use their video in social media and presentations to help promote the club's mission and secure continued funding.
"It's always easier to show people the impact we make by having them here at the club in person," Breeding said. "Having the face of one of our members, or the face of one of our staff, talking about the club and having their personality shine through is a big contribution."
Kathy Wink, director of marketing and development for Marion Goodwill, said that video would make it easier to make people aware of the breadth of Goodwill's mission, which goes beyond the retail stores that most people know to include education and job placement programs.
"A video you're going to want to use on your social media or put on your website or share in presentations," Wink said.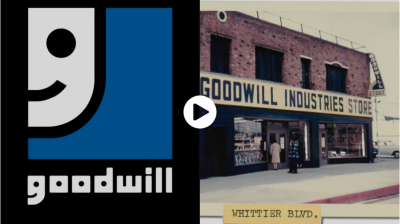 And though it was the organizations that walked away with funds, the students found the experience of participating in Pay It Forward to be just as rewarding.
"It was great learning what they're actually doing in the community, especially since I've grown up here in Marion and I know what these non-profits are doing here," Bisignano said. "We learned hands-on what these non-profits are going through and how our class could help them."
At the ceremony to award funding, each group got to look on as their organization watched the video for the first time.
"They were pretty amazed with what we did and how we did it," Hamilton said.
Wondering how you can get started with Adobe Spark apps? Use Digital Flagship's drop-in hours to ask questions or attend a workshop to see a demonstration. Check the events calendar for more details.