Keep Your Zoom Apps Up to Date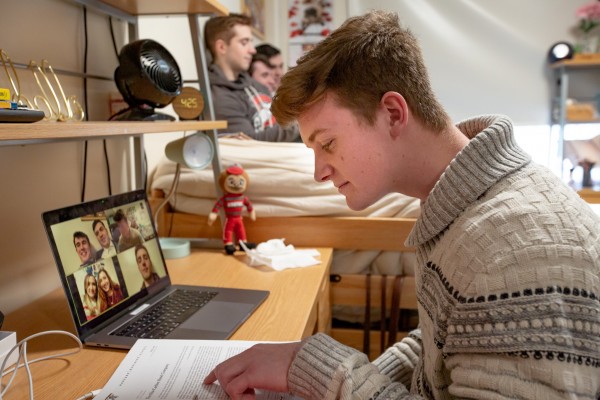 If you are following cybersecurity best practices, you know that keeping the apps on your personal devices up to date is always the right thing to do. That small action of hitting the Update button helps protect your devices by patching vulnerabilities, and it often gives you more features at your fingertips. 
Zoom is taking a big step towards ensuring their users stay current with the latest Zoom releases. Beginning November 1, if your Zoom desktop or mobile app is more than 9 months old, you will be prompted to update before you can attend a meeting. Going forward, in order to use Zoom, you must be updated to one of the latest versions. 
Be sure to update the Zoom app on your personal devices at your earliest convenience so you aren't late to class or a meeting. Zoom support explains how to update to the latest version so you can be proactive. Zoom will also prompt you to update when you fall behind the 9-month release window. 
If you don't use Zoom often or are planning to use a new device for an upcoming Zoom meeting, be sure to log in ahead of time to ensure your app is up to date. 
If you use Zoom on a university-managed device, your local IT support staff should be keeping you up to date and can assist you if you fall behind on app updates. 
In addition to the cybersecurity benefits, using the latest version of Zoom also allows you to use the latest features. Pronoun display, emoji support and additional alternative (alt) host features are just a few additions from recent releases that are only available on updated versions of the Zoom desktop or mobile app.