Summer 2021 eLearning Toolset Updates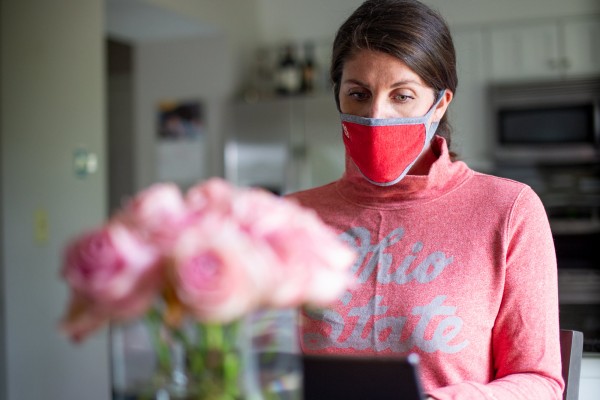 Get ready for a new semester by reviewing important updates to the eLearning toolset. Learn how the migration from Box to OneDrive could impact your CarmenCanvas course; discover a new view in CarmenZoom and learn how to add guest lecturers to your secure meetings; and make sure your Mediasite desktop recording app has been updated to the latest version. 
You and your students can also review the Start of Term Checklist to make sure you are all set for another great semester in CarmenCanvas. 
New Home for Keep Teaching Information
The content developed for the Ohio State Keep Teaching website has moved to a more prominent home within the Teaching and Learning Resource Center. All information, including teaching strategies by instructional mode, tool-specific information and learning opportunities have now joined other teaching and learning resources from departments around the university. 
Syllabus Statements in Carmen
A new menu item in CarmenCanvas courses highlights academic policies and sample syllabus statements. The Academic Policies link will direct you and your students to a webpage that lists policies that are typically found in the syllabus. Please make sure your students are aware of this feature, which will appear in all their courses. You can also copy and paste policies from the website directly into your syllabus. 
Box-to-OneDrive Migration
Keep in mind that BuckeyeBox will retire at the end of 2021, and several colleges and departments have already migrated to OneDrive for their cloud storage needs. If you used the Box integration in your CarmenCanvas course, your students can still see the files after you've been migrated, but the files will no longer be available to you or your students after Box is retired. 
Going forward, you can use the Office 365 integration in your courses to share files that are too large to store in Carmen. This integration can also be used to collaborate on Word, PowerPoint and Excel files within Carmen, and students can utilize this integration to submit Office 365 files for assignments. Remember that Ohio State and the Wexner Medical Center have different instances of Office 365. To use the Carmen integration, be sure you are logged into your university account. 
Even if you have not migrated to OneDrive yet, we strongly encourage all users to begin new projects in OneDrive in preparation for the retirement of BuckeyeBox. Those who create a new BuckeyeBox account (for example, students who want to collaborate with you) will not be granted any storage. Starting fresh in OneDrive will be the smoothest process for instructors and students alike. 
Student Annotation Assignments
Canvas has added a new assignment type that allows students to annotate a file you have provided. This Annotation Assignment could be used for writing out equations, labeling diagrams, providing feedback on specific parts of a file or peer reviews. While this new assignment type opens up some unique possibilities, remember that you may need to offer students other more accessible options for completing the same assignment. 
How to Change Course Dates
Canvas recently updated the interface for selecting course participation dates. By default, all courses are set to the Term dates. In some cases, instructors may want to customize the Start and End date for their course. This option can be found in the Settings menu for your course, and the new interface makes this process much more intuitive. 
Non-OSU Guests in

CarmenZoom

 
In your new or existing CarmenZoom meetings, when you check the box to require authentication, you will see a new option to add an Authentication Exception. This will allow you to add a name and email address for your guest(s). They will receive an email with a custom link to join your meeting. This new feature enables you to keep your class sessions and meetings secure while also allowing specified guests from outside the university to participate. 
Immersive View in

CarmenZoom
Zoom recently added a new feature called Immersive View, which allows you to see up to 25 participants placed in a virtual background like a conference room or classroom. This new feature is off by default, but you can adjust your personal settings at carmenzoom.osu.edu. Meeting hosts need to enable this feature in the In Meeting (Advanced) settings in order the view to be available in their meetings, and all participants need to be using the most updated version of the Zoom app. Currently, meeting recordings do not include this view. 
Mediasite

Desktop Software

Update
Mediasite is a lecture capture tool used to record class sessions and upload and store recordings. If you are currently using the Desktop Recorder on your computer to capture lectures, you should update to Mediasite Mosaic at your earliest convenience. The Desktop Recorder app is being retired in favor of Mediasite Mosaic. You can find download instructions in the Teaching and Learning Resource Center. 
---
Need help getting ready for a new semester? Visit the Teaching and Learning Resource Center for how-to guides on eLearning tools and explore teaching topics to learn about instructor presence, Carmen Common Sense and more!