Automatic Live Transcription Now Available in CarmenZoom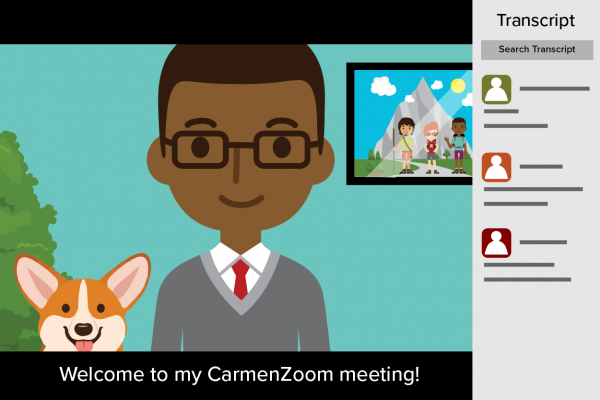 Meeting transcripts can be very useful—they make your meetings more accessible and help all participants look back on what was said and get caught up in the conversation. Zoom already had an option for "live" transcriptions, but they required a participant in the meeting to type captions as the meeting took place. Now, CarmenZoom offers a new tool that generates speech-to-text transcriptions automatically!
This new Live Transcription tool can be enabled for any CarmenZoom meeting or webinar. The host of the meeting can enable the setting for their account, and then turn on live captions when they start a meeting. If recording the meeting or webinar to the Zoom cloud, the live caption transcript will be available in the same location as the recorded meeting (in addition to Zoom's automatically generated caption file for the recording).
Keep in mind, as a participant, you will not have access to live captions unless they are turned on by the host. If enabled, the bar along the bottom of your meeting window will show a Live Transcript button, giving you the option to show subtitles or a full transcript and adjust settings such as font size. Participants may also be able to save a copy of the transcript at the end of the meeting, if the meeting host allows.
The use of Zoom's Live Transcription tool is great for routine meetings, classes, student organization events and more! However, if an accessibility accommodation request is submitted for a meeting or event, other arrangements will need to be made to ensure accuracy of live captions.
Visit the Teaching and Learning Resource Center for more information and review the Live Captioning FAQ provided by Ohio State's Digital Accessibility Center.