New Secure Wi-Fi Network Available for Game Consoles, Printers and More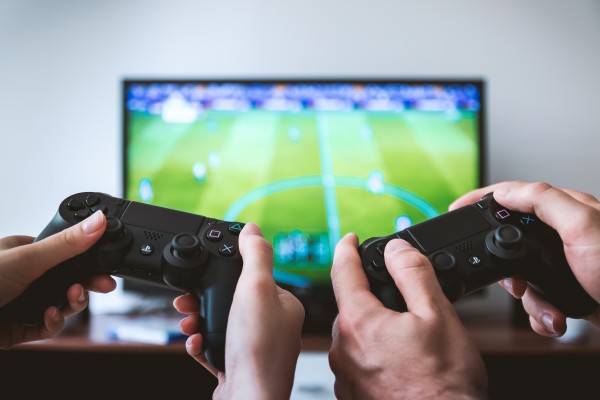 As a student, faculty or staff member at Ohio State, you know that connecting your laptops, tablets and smartphones to osuwireless is secure and lets you access university systems and websites while you are on campus. You've also likely used the guest network, WiFi@OSU, to connect other devices like video game consoles, smart TVs or printers.
Now there is a new Wi-Fi network tailored to the Ohio State community and their "internet of things" devices: Registered4OSU. This secure network is designed for devices without browsers, or devices that do not support the necessary configuration for osuwireless—devices like a Nintendo Switch, Apple TV or Crestron panel.
Connecting a device to Registered4OSU is simple. Visit the My Devices page and follow the prompts to register a new device. Once registered, you will receive an email with a unique password, specific to your device. Use this password to connect to the Registered4OSU network and enjoy secure Wi-Fi on your device at Ohio State.
You can have up to five personal devices registered to you at a time. Remember, there is no need to register your laptops, tablets or smartphones since they can connect directly to osuwireless.
In addition to added security, your device registration will last a full year. When registering your devices, you will also have the ability to share the device, for example an Apple TV, with your roommate or a colleague in your department.
IT Administrators will also notice improved functionality with this new device registration process. When logging in with an Administrator Account (lastname.#a), users will now be able to manage or register devices for their college or business unit, and these devices will no longer need to connect to the WiFi@OSU guest network. Admins will also be able to manage any number of university devices for their college or business unit instead of being limited to five devices.
Have you already registered and connected a device to WiFi@OSU? No problem! You can visit the My Devices page to manage your devices and renew your registration if you would prefer to switch to the secure Registered4OSU network. You can also stay connected to WiFi@OSU until your current registration expires, at which point you will be prompted to renew and connect to Registered4OSU.
Visit wireless.osu.edu to learn more about the Wi-Fi networks available for use at Ohio State, and visit the Knowledge Base to find out which network to use for your various devices.