Default Settings and Special Features to Keep your Zoom Meetings Secure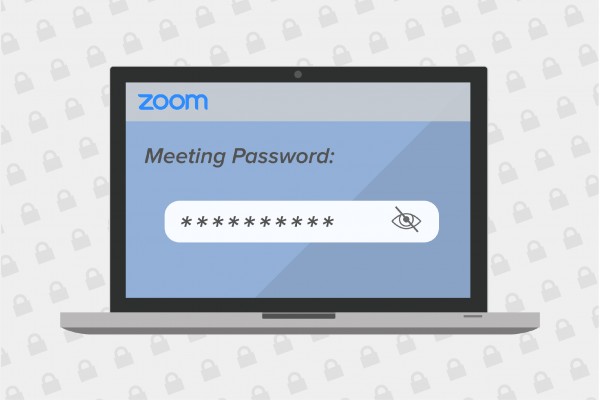 At Ohio State, the safety and privacy of our students, faculty and staff is top a priority. Now that Zoom is a crucial part of Buckeye life, we are working continuously to make our virtual classrooms and (home) office meetings safer. You may have noticed between spring and summer semesters that we made a few changes to the default settings within Zoom. These settings were carefully chosen to ensure your security while maintaining the usability of the tool.
Zoom is also making regular security updates, including the recent release of version 5.0, which supports a higher level of encryption. If you use Zoom on a personal device and don't allow your apps to automatically update, you may be prompted to install an update to 5.0 or newer before joining a Zoom meeting on that personal device.
Keeping your Zoom app up to date on personal devices will keep you current with security patches released by Zoom, and sticking with the default settings chosen by Ohio State is the best (and easiest) way to keep unwanted guests out of your meetings. In particular, it is important to keep the required password setting ON. Passwords add a layer of protection and make it harder for hackers to crash your meetings or get a hold of personal information you may be sharing during those meetings.
When creating a new meeting in CarmenZoom, incorporating a password is easy! By default, passwords will be on and will be embedded to your meeting URL, making the link much longer and much more challenging for Zoom bombers to guess. Using this default method retains the "one-click" nature of Zoom, so it's still easy for your intended participants to join in.
If you choose to, you can update your personal settings to disable the automatically embedded password. This way, you can send your meeting participants a separate password for them to type in, making your meetings even more secure. You can also add a password to meetings using your Personal Meeting ID. While the Personal Meeting ID is not recommended for scheduled meetings (because MeetWithRandi is easier to guess than a randomly generated ID), adding a password you send separately to meeting guests will help make those meetings safer.
Keep in mind, no matter how you Zoom, you should avoid sharing your meeting links publicly on websites or social media channels, if at all possible. If you must make a Zoom meeting link public (a free webinar or a public forum, for instance), you can utilize Zoom's registration option and the Waiting Room feature to allow you to screen incoming participants.
Life on Zoom has been a learning opportunity for Ohio State and the world, but as we continue to learn, we will continue to update our best practices and work hard to ensure the security of the Ohio State community. You can help keep Zoom bombers at bay by retaining the default settings and following best practices when it comes to passwords and other meeting security measures.