Innovate Keynote Speakers Announced
The 2020 Innovate Conference is Thursday, May 14, 2020. Presentation proposals have been collected and our theme this year is Transform. 
While our team is preparing a schedule we wanted to share the exciting keynote speakers that we have selected. Registration for the conference will open in March, for now, please get to know our keynote speakers!
Corey Seemiller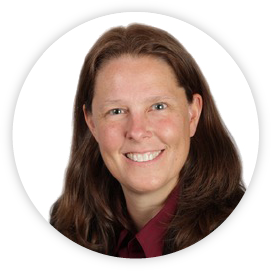 Dr. Corey Seemiller is a seasoned educator, researcher and speaker on Generation Z. Her work has been featured on NPR and in The New York Times as well as in other news publications, podcasts, and academic journals around the world. Her TED Talk on Generation Z at TEDxDayton, which now has nearly 200,000 views, showcased how Generation Z plans to make a difference in the world. Her books include Generation Z Goes to College, which aims to prepare college administrators and educators for a new generation of college students, Generation Z Leads, a practical implementation guide for educators in designing meaningful leadership development experiences for Generation Z students, Generation Z: A Century in Making, which offers insight into nearly every aspect of the lives of those in Generation Z, and Generation Z Learns, a practical guide for teaching and learning with Generation Z.
Dr. Seemiller is also the author of The Student Leadership Competencies Guidebook and associated measurements and tools to help educators develop intentional curriculum that enhances leadership competency development as well as Fenix: The Fearless Feline, an award-winning children's book she co-authored with her then 8 year-old Gen Z daughter.
Dr. Seemiller received her Bachelor's degree in Communication, Master's degree in Educational Leadership, and Ph.D. in Higher Education. She has worked in the college setting for more than 20 years – and for the last several, directly with Generation Z students. She currently serves as a faculty member in the Department of Leadership Studies in Education and Organizations at Wright State University. Follow her on twitter @CoreySeemiller.
Maha Bali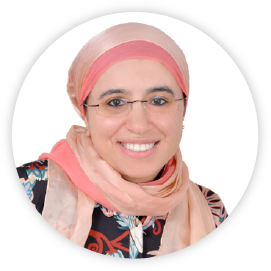 Maha Bali is an Associate Professor of Practice at the Center for Learning and Teaching at the American University in Cairo, where she has worked since 2003. She has a Ph.D. in Education from the University of Sheffield, UK. She is co-founder of virtuallyconnecting.org and co-facilitator of Equity Unbound. She was the 9th person interviewed on the Leaders and Legends of Online Learning podcast. She was featured alongside 15 amazing women of the open movement in the UnCommon Women 2018 Coloring Book 
Her research interests include higher education, faculty development, critical pedagogy and critical thinking, open and online education, intercultural learning and citizenship education. She teaches digital literacies in an intercultural context, and has taught educational game design, and educational technology for teachers. She is an editorial board member of 6 journals of educational technology and higher education, including Hybrid Pedagogy. She is a passionate open and connected educator. She blogs at blog.mahabali.me and tweets @bali_maha  
Stay Tuned
We plan on opening registration in mid March. Spots are limited so please join our email list and follow us on twitter @InnovateOSU so you don't miss any announcements!