Celebrating 10 Years of Innovate with New Conference Features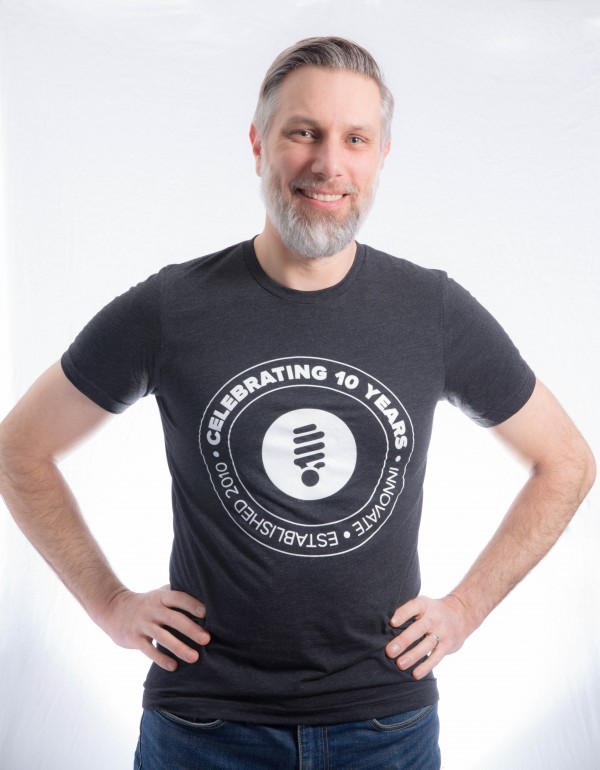 Join the Office of Distance Education and eLearning (ODEE) on May 16 for InnovateX. We'll find new ways to excite students about learning, explore teaching opportunities outside the classroom and delve into the student experience. We're also bringing new elements to our 10th conference!
Mobile App (Now Available!)
We're happy to announce that this year's Innovate Conference will be accompanied by a mobile app! Available for iOS and Android, this app will house the master session schedule, your personal schedule, presenter information, social sharing opportunities and of course, the lunch menu! It's like having an interactive program right in your pocket!
Those who register for the conference will receive an email with instructions to download the app, and more details can be found at innovateu.osu.edu/mobile-app.
Student Voices
We wanted to hear more from students, and this year they have even more opportunities to share their learning experiences and creative ideas. Several presentations feature students alongside instructors so attendees can better connect innovative teaching methods with student outcomes.
T-Shirts
We want to celebrate our 10-year anniversary with you (and help keep the conference FREE), so we're selling our popular Innovate T-shirts for $20. These super soft and always stylish shirts can be purchased during the registration process.
If you've already registered and forgot to buy a shirt, don't worry! Just visit the registration page and click "Already Registered?" below the orange button. You'll be prompted for the confirmation code you received via email when you registered. Once you are logged in, you can click the "Modify Registration" button at the bottom of the page to add a T-shirt or change the sessions you are interested in.
---
Back by popular demand, we're keeping two of our newer features from last year's conference:
Imaginarium
Facilitated by the STEAM Factory, this hands-on learning space will feature learning tool demonstrations and projects, while creating opportunities for ideation, networking and discussion. Attendees will get to explore, imagine and investigate new ideas in a space where education and technology converge.
Ed Talks
During breakout sessions throughout the day, attendees can choose to participate in these lively panel discussions with our keynote speakers, Ohio State educators and students. Questions for the panelists can be submitted via Twitter.
---
We're excited to celebrate our 10th conference with you! Registration for InnovateX is now open through May 10. Be sure to claim your spot (and your T-shirt) soon!