Keynote Q&A with Ethan Zuckerman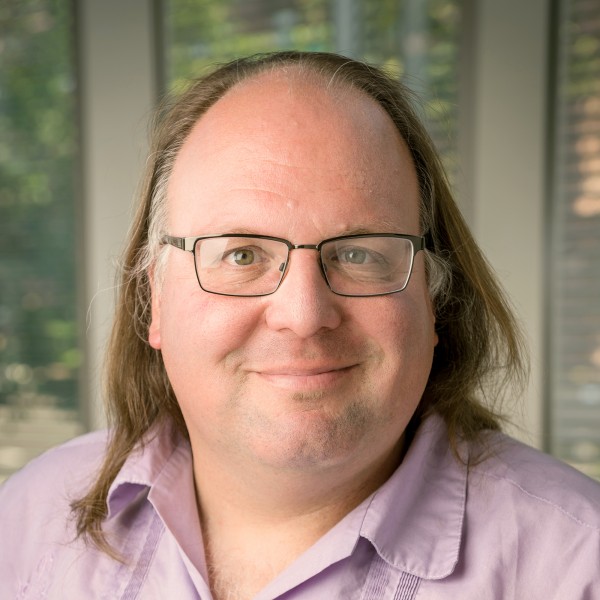 With great power comes great responsibility. Consider technology and access to social media—when everyone has an equal voice, who do you listen to? How do you use this ability to quickly communicate and collaborate for purposes that help instead of hurt society? One of the InnovateX keynotes will be diving into this diverse, connected communication landscape.
Ethan Zuckerman is Director of the Center for Civic Media, Associate Professor of the Practice, MIT Media Lab, and cofounder of the citizen media community, Global Voices. Prior to MIT, Ethan worked with the Berkman Klein Center for Internet and Society at Harvard University on projects focused on civic media, freedom of speech online, and understanding media ecosystems. Zuckerman also founded Geekcorp, a non-profit technology volunteer corps that has done work in over a dozen countries.  
Ethan's presentation at InnovateX will focus on students' desire for social justice, coupled with their mistrust of political institutions. He will share how innovators around the world are harnessing that mistrust and channeling it into a force for change. 
---
InnovateX:

E

xcite,

E

xplore,

E

xperience. What do those mean to you and to technology within education?
I think that using technology to expand well beyond the walls of the classroom is part of what's most exciting about technology and teaching. The ability to experience what's going on in other parts of the world via audio, video, livestreaming, chats, etc. offers the ability to explore from a distance, one of the most exciting potentials in contemporary education. 
How do students benefit from stepping outside the classroom and exploring their world, whether locally or abroad?

 
I suspect we all benefit on a deep, human level from being surprised and challenged by the different ways the world works in different places. More specifically, there's amazing research that suggests that cognitive diversity, looking at a problem from multiple points of view, leads to creativity in problem-solving. I think exploring a world and encountering that diversity of perspectives is a great way of escaping ruts and sparking creativity. 
How has technology shaped the way we exercise our freedom of speech? 
Technology has vastly increased the access most of us have to platforms to share our ideas with broad audiences. Stepping back even two decades, most people did not have access to broadcast media or newspaper presses to share their ideas and perspectives. With little expertise or expense, anyone can be a broadcaster or a publisher today. But while the ability to share our perspectives has expanded dramatically, we now face another constraint—the competition for attention, which means that everyone has a harder time making their voice heard. Our ability to speak has scaled up drastically, without a corresponding increase in our ability to listen. 
What role can technology play in the fight for social justice

?

 
In general, technology makes it easier to form groups and bring people together to cooperate. In particular, technology is very helpful in rapid group formation, meaning people can bring groups together to advocate for an issue. Additionally, as journalism has become increasingly dependent on social media for insights and perspectives, it can be incredibly powerful to organize movements online where the primary goal is to capture media attention. This can work towards good ends when the Parkland students organize online to promote gun control... or for ill when the New Zealand shooter worked to promote islamophobia through the campaign around the massacre he perpetrated. 
What makes the youth of today different and unique?
The students I encounter today expect to make media as part of their daily lives. They're already photographers, videographers, writers before they enter my classroom. I work less on convincing them to express themselves and more on helping them hone and sharpen those expressions.  
---
Join us Thursday, May 16, at the Ohio Union for the 2019 Innovate Conference. InnovateX marks the 10th year of our conference. We'll find new ways to excite students about learning, explore teaching opportunities outside the classroom and delve into the student experience.