iPad Air Selected for 2019 Distribution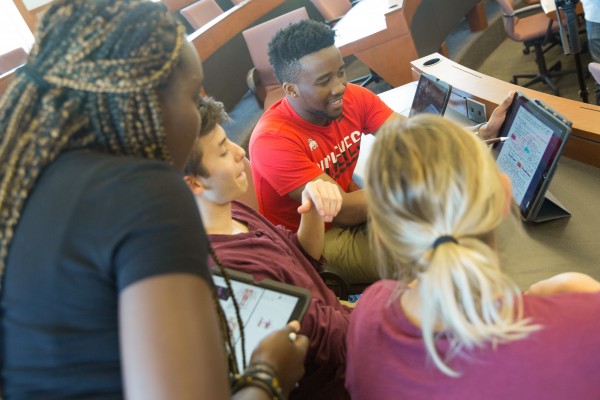 From the start, Digital Flagship has been committed to the core ideas of providing access to innovative teaching and learning resources while preparing students for the modern, mobile, technology-driven workforce.
Throughout this first year, outcomes across Ohio State have proved positive and exciting. Students have learned new skills, created apps and used the resources provided to form new connections across campus and the community. 
After a comprehensive comparison of the 10.5" iPad Air released in March 2019 and the 11" iPad Pro released in October 2018, we have found that the iPad Air will provide the best value for students and educators. Choosing the iPad Air will enable our students to continue advancing new ideas and innovations while mitigating risk and maintaining our commitment to the responsible stewardship of resources. 
We look forward to equipping our newest class of Buckeyes with a technology toolset that will support their learning and life at Ohio State; facilitating the development of digital literacy skillsets and preparing them for their future careers.
Interested in learning more about how students, staff and faculty are harnessing the possibilities of the new toolset? Check out some of the powerful work done by Ohio State advisors, student app creators and educators.
Technology kit resources and FAQ can be found at digitalflagship.osu.edu.