Join a Collaborative Community of Instructors Committed to Free Test Banks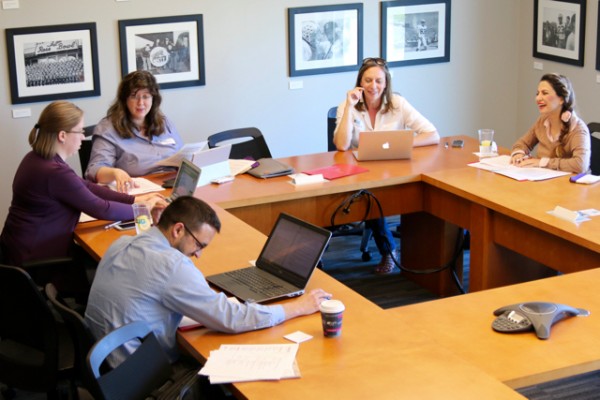 Ohio State's Office of Distance Education and eLearning (ODEE) is looking for participants for a Spring Content Camp! Content Camp is a collaborative assessment authoring project, developed by Ohio State in partnership with Pennsylvania State University, the Unizin Consortium and the Big Ten Academic Alliance (BTAA). This project gathers expert faculty from around the country to create textbook-agnostic assessment banks that can be used (for free!) by instructors. Question authoring is facilitated by a web-based tool built by Penn State, that hosts the questions, and allows users to build their own quizzes and export the files, which can then be easily uploaded into an LMS.
The three-month long process kicks off with an event on March 28 and 29 at the Big Ten Conference Center in Chicago, Illinois. Three discipline-specific teams will each be led by a faculty Team Lead, and together they will receive training on question authoring and technical tool usage. After the event, participants return home to independently author 200 original test questions and review 200 of their teammates' items over the course of the next three months. Members will attend monthly virtual check-ins to gauge progress and share feedback. We are building teams in the following disciplines:
Spanish (intro level)
Microeconomics (intro level)
Business (Principles of Management)
Team Leads receive a $2,000 stipend while Team Members receive a $1,000 stipend. All participant travel, lodging and most food costs will be covered. If you are interested in participating, please complete this short form by February 11. We look forward to hearing from you and seeing some of you in Chicago!