Now Requesting Proposals for Innovate 2019 Presenters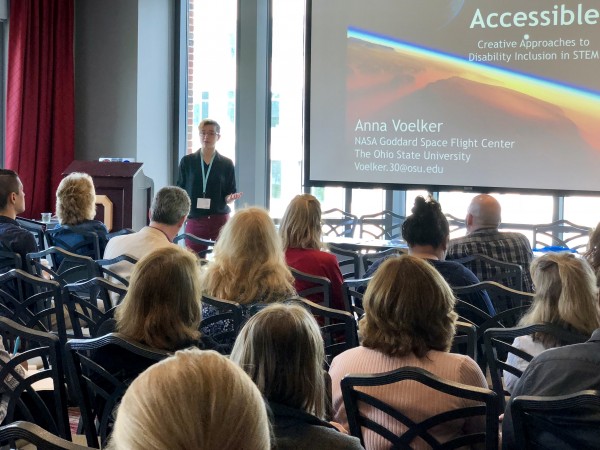 Does your teaching style make students excited about learning? Do your lessons and assignments encourage students to explore beyond the classroom? Are you a student who has had a great experience in a particular class? If any of these apply to you, why not share your stories with educators at Ohio State and beyond!
The Office of Distance Education and eLearning is requesting proposals for presenters for the 2019 Innovate conference! If you are employing a unique idea in the classroom, or if you are a student whose learning has been enhanced by such a unique idea, apply now to share your story at the conference. Better yet, apply as an instructor-student duo!
InnovateX is the theme for 2019, as we celebrate 10 years of the Innovate conference. This year, we'll find new ways to excite students about learning, explore teaching opportunities outside the classroom and delve into the student experience.
Excite: How do you keep students engaged and active in their learning? What innovative technologies are available to enrich the learning experience? Get inspired by new ways to make learning exciting for your students.
Explore: Learning doesn't have to be confined to the classroom. Discover ways to get your students out and into the community; how to incorporate problem-based learning, service learning and real-life applications alongside theory; and how global opportunities can take learning to new heights.
Experience: This year at Innovate, we will be highlighting student voices as they share their experiences with inventive teaching methods and technology in the classroom. From traditional to online students, to those equipped with technology kits, find out what makes an excellent educational experience from the student perspective.
Each year, the Innovate program is created with YOU in mind: educators, administrators and thought leaders interested in advancements in teaching, learning and technology. Who better to present than those who live and breathe these approaches every day?
---
Need help developing a quality proposal? Download this planning template to help prepare your submission.