Updates to Teaching Data in Vita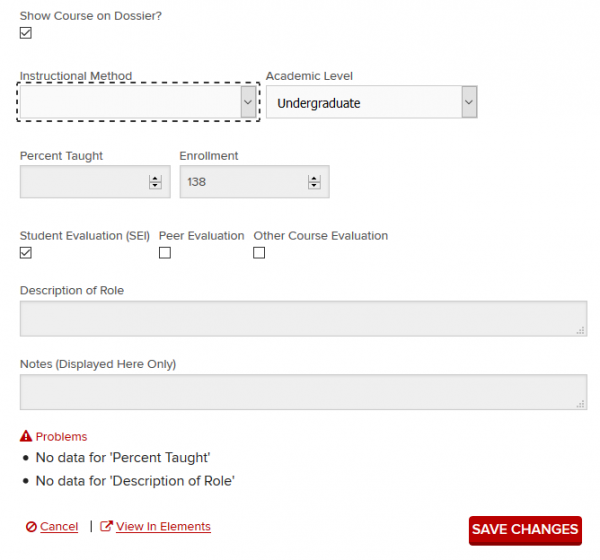 The Office of Distance Education and eLearning (ODEE) is working to continually improve Vita, the faculty information system where you can manage your scholarly activity. The most recent update to the system will allow faculty and staff to describe their teaching activities in more detail. 
In order to implement this improvement and refresh teaching data in the system, Vita will be offline temporarily between February 28 and March 2. Vita will be available again on Saturday, March 3.
Once this planned maintenance is complete, a new interface under Supporting Data will allow you to input more information about your academic teaching assignments. You can select instructional method, academic level, percent taught, enrollment count and more. You can also include comments in a private notes field. All of these features give you more control over your data, enabling you to reflect your teaching data in a more meaningful way. 
Learn more about managing your scholarly activity with Vita by visiting the Resource Center.