Robert Griffiths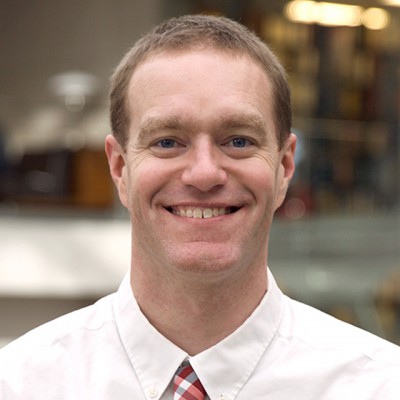 Chief Digital Learning Officer
Robert Griffiths is the Chief Digital Learning Officer. He has been advancing the university's online education initiative since 2013. Dr. Griffiths has been passionate about the affordances and possibilities of technology empowered learning opportunities since showing his family how to use the Apple IIc. The journey for life-long learning is an undercurrent that drives much of his professional and personal interests, whether it is formal education or coaching adaptive tennis.
Beyond directing online education efforts for Ohio State, he oversees state authorization, student services for those students entering the university through non-degree, Program 60, or contractual outreach paths. He also leads teams focusing on enterprise learning tools, classroom technology, innovative teaching, and Ohio State's Digital Flagship program, providing free technology and coding curriculum to all undergraduates and the Affordable Learning Exchange.
Prior to his current role, Dr. Griffiths created the ODEE grants program and served as principal investigator in an effort to study how the use of technology can engage students, increase instructor efficiency, and support anytime/anyplace learning. He is the author or co-author on numerous book chapters and journal articles.
Dr. Griffiths earned his bachelor's degree in communication from Denison University and his master's and doctorate degrees in communication from Ohio State.