Lynne Sanbe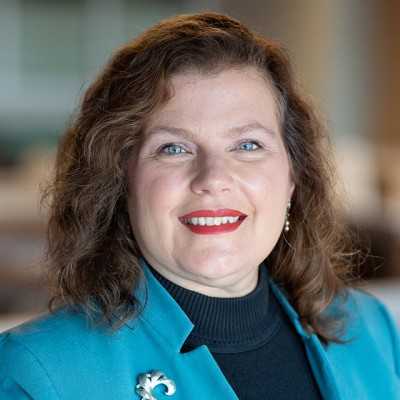 Chief Applications Officer
For over 30 years, Lynne's passion has been to bridge business process and people with technology while encouraging the creation of high performing cross-functional teams. Joining Ohio State in September 2022, as a Chief Applications Officer, Lynne will be responsible for application services and enterprise business solutions.
Prior to Ohio State, for 15 years she served as an Associate Vice President of Applications and Data at Temple University. Before Temple, Lynne was a senior manager for Arthur Anderson and Bearing Point consulting division specializing in large ERP implementations, change management, and IT strategy in healthcare, higher education and manufacturing vertical industries.
She is a licensed Project Management Professional (PMP) and Certified Scrum Product Owner. Lynne earned a BS degree in Economics and a BA degree in Finance and Management from Clark University and a master's certificate in Accounting and Information Systems from Northeastern University.