Katharine Keune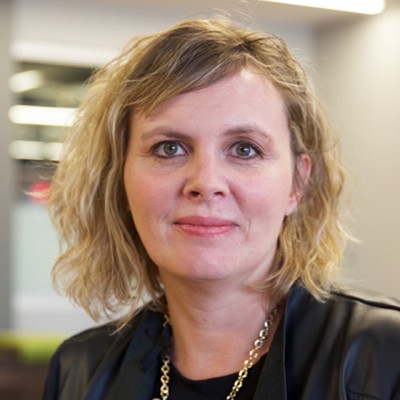 Chief Communication Officer
With 20 years of experience in the public and private sectors, Katharine is responsible for marketing, communication, web and media relations for both OCIO and ODEE. She held this position since the organizations were unified under one leader in July 2014.
Before her current role, Katharine worked with Ohio State for more than 15 years, most recently as ODEE communication director for one year and as OCIO communication director for the three years prior. As ODEE communication director she built a marketing communication team from the ground up to support ODEE's distance education and eLearning efforts globally. As OCIO communication director, Katharine supported university IT services by expanding the department's social media efforts and leading a transformation from publication-based collateral to robust online and mobile communication tools.
In addition to communication expertise, Katharine's experience includes change management and project management. Prior to joining the university, Katharine spent time in private industry as a change management consultant with Andersen Consulting (now Accenture) and non-profit world as an education manager at the Carnegie Museums of Art and Natural History. She holds both Project Management Professional (PMP) and Organizational Change (PROCI) certifications. She earned her bachelor's degree in speech communication from Augustana College and a master's degree in communication studies from Northern Illinois University.