Jenna Price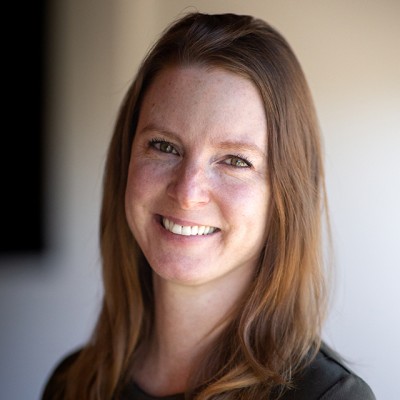 Senior Executive Assistant and Senior Advisor for Culture, Diversity, and Belonging
Jenna Price serves as the Senior Executive Assistant to the Vice President and Chief Information Officer and is Senior Advisor for Culture, Diversity, and Belonging in OTDI. In these roles, Jenna is an expert solver at the Tetris-like logistical puzzle each day brings in managing the VP and CIO's leadership and her leadership team's activities and is an OTDI-wide strategic partner dedicated to the success and growth of the organization's people and work communities. For the latter, Jenna's position on the OTDI leadership team advances the OTDI Diversity, Equity, Inclusion, and Justice (DEIJ) taskforce and connects into larger OAA Culture and DEIJ accountability efforts.
Her work is rooted in the belief that curiosity, self-awareness, and empathy is critical in creating a culture where people have a true sense of safety and belonging. Therefore, Jennais driven to help others thrive, and she creates spaces and opportunities for her colleagues' authentic selves to solve challenges of university- and state-wide importance. Jenna's unique background in corporate events, corporate law, and creating educational programming for independent contractors is threaded by the desire to create, learn, and make change.
Prior to her current role, Jenna served as executive assistant in ODEE, where she was responsible for strategic support, project leadership, initiative oversight, meeting design and facilitation, and communications logistics coordination. She has more than ten years' experience providing executive support with a strong sense of ownership, urgency, and positivity. 
Jenna graduated from Ohio State University in 2007 with a BA in Sociology. Additionally, Jenna is trained in the Art of Hosting facilitation practice, experienced in design thinking, is a graduate of the Educause Learning Technology Leadership Institute, and serves as chair of the Voice of the Employee Annual Survey Committee. Across Ohio State, she is an active leader in the Administrative Professional community, is a Health Athlete, and engages in university-wide committees related to culture improvement.