Don't Fall Victim to Clickthrough Agreements: Use Supported Tools Instead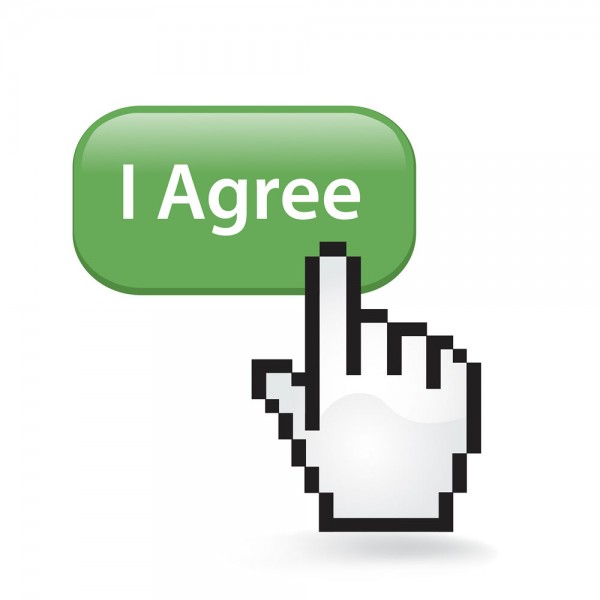 As an instructor, you want your students to have an excellent learning experience. You might want to try something new—a fun, engaging app or perhaps a social networking site with unique features that fit your lesson plan. You might even be tempted to sign up for these types of tools because you think "They're free; it can't hurt!"
However, just because an app or web service is free does NOT mean you are able to use it for teaching and learning at Ohio State. These types of cloud computing tools often require a clickthrough agreement, which is any sort of agreement that requires you to check a box that says "I agree" after reviewing terms and conditions. These tools could also include a passive agreement, stating that use of the tool implies that you agree. Please know that as an employee of Ohio State, you are not legally allowed to agree to those terms on behalf of the university. In most cases, the university also cannot agree to such terms as written, and vendors have no incentive to update their terms if we are not paying for their services. You can learn more about Ohio State's cloud computing guidelines at the it.osu.edu site.
Be sure you are only using approved tools in your courses. Ohio State offers a robust university-wide toolset (CarmenCanvas, CarmenZoom, Top Hat, etc.) and has vetted several additional tools, including select tools adopted by individual colleges, that can be used by faculty, staff and students.
Any tools added to the eLearning toolset and the list of additional tools identified in the Teaching and Learning Resource Center go through rigorous security and accessibility reviews. Contracts for use of the tools have been negotiated and paid for by the university or various departments. Approved tools are often connected to other supported tools like Carmen, making the learning experience more consistent for students. And best of all, our teaching and learning support staff are experts who can help you use approved tools and design engaging learning experiences for your students.
Not sure what tool or combination of tools will work for you? You can contact your college's distance education or digital learning support staff, who will know what tools are available to you in your college and can provide expertise on best practices for your discipline. You can also request a consultation with the Digital Learning team in OAA to help you find the right supported and vetted tools to meet your needs.