Everything You Need To Know About CarmenBooks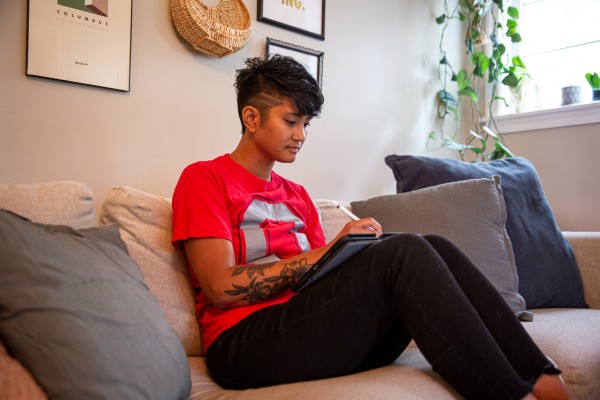 Whether you are ciphering through your emails to find a lost access code or squeezing in a trip to Barnes and Noble, the search for textbooks at the beginning of the semester can be frustrating. CarmenBooks is a program that assists both instructors and students in this challenge. If you have ever seen a charge titled "Digital Textbook Fee," CarmenBooks has likely saved you some money. The program is actually an affordability initiative with the Affordable Learning Exchange (ALX) that works with publishers to provide discounts for digital textbooks. On average, CarmenBooks are 75-80% off the original retail prices. 
Q. How do I know I am enrolled in a CarmenBooks Course? 
You can view an example of what your fee will look like when enrolling in a CarmenBooks course. After you register for your courses, you will receive an automatic email that shows you each class that uses CarmenBooks.  
Q. How does this benefit me as a student?  
Michael Shiflet, the Digital Publishing Coordinator of ALX, discussed the advantages of CarmenBooks. "Our program is very focused on saving money… We tend to not allow [instructors] to sign up if it is not a good deal for students. We do a lot of research to make sure pricing is in their best interest." If you took a class that utilized CarmenBooks, you can view the ALX webpage to find how much money you saved with this program.  
Since the program began, Shiflet was proud to announce that they have saved students over 16 million dollars. In "the Spring 2022 semester, we saved students around 3.5 million dollars in textbook fees across all campuses."  
As digital textbooks have become more prevalent in recent years, Shiflet also mentioned that working alongside instructors has been vital for students' learning experience. Professor Lauren Hensley uses CarmenBooks in her educational studies and educational psychology courses. She stated, "knowing that students have the book makes it easier to dive into course content. From the instructor perspective, the CarmenBooks analytics provide a helpful glance into what content students are accessing or engaging with through highlighting or comments."  
Q. Why are all students automatically opted-in?  
"That is the reason why we are able to get these lower prices," said Shiflet. He explained that when students are scrambling to find a used textbook or sharing it with another classmate, the publishers are not making any money. But when students are opted in to CarmenBooks by default, they are considerably more likely to purchase the digital textbook or homework system. Therefore, these substantial discounts are actually beneficial for both ends. While there is an option to opt out of CarmenBooks, that rate is less than 0.5% of users.  
Q. What do students have to say about CarmenBooks? 
Michael Shiflet mentioned that ALX has worked with organizations like the Undergraduate Student Government (USG) to make CarmenBooks more accessible for students.  
Additionally, ALX appreciates feedback from students who have used this resource. Phoebe Reames, a health sciences major, most recently took a course that used CarmenBooks. She noted that her online textbook was very convenient. "Not only does it allow us to have access to the book as soon as the class starts, [but] we also do not have to worry about our book being delayed in the mail or coming with a hefty price tag."