ScarletCanvas Hosts Opportunities for Professional and Continuing Education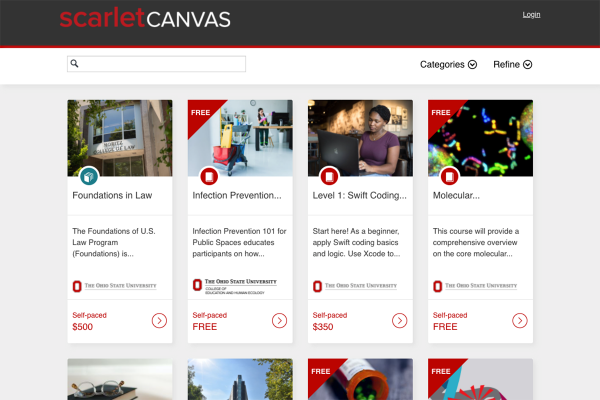 A new tool available to Ohio State units is making it easier than ever to launch noncredit courses online. 
Through ScarletCanvas, colleges and other Ohio State units can offer professional and continuing education courses, manage registration, process course enrollments and collect course fees. The platform is a separate public-facing version of the Canvas learning management system (LMS), which also powers CarmenCanvas, the LMS used for the university's academic offerings. 
ScarletCanvas offerings are primarily specialty and nontraditional course options that are shorter in length, public-facing and do not result in college credit. 
"Depending on the college, primarily it would include offering Continuing Education Units (CEUs) and Professional Development Units (PDUs) to folks in fields associated with the colleges," said Leslie Shoaf, a senior analyst for the Office of Distance Education and eLearning (ODEE) who helped pilot ScarletCanvas. 
For example, the College of Engineering partners with companies in the automotive industry for a series of courses for their employees. These courses, offered through ScarletCanvas, provide the businesses' enrolled employees with specific learning materials without the need for official admittance to the university.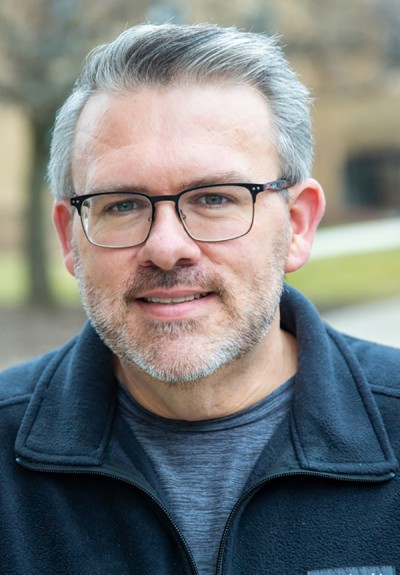 Like its cousin CarmenCanvas that is used for students enrolled in for-credit programs, ScarletCanvas is managed by ODEE. But while ScarletCanvas and Carmen are built on the same learning management system, the two platforms are not connected. "We can offer a one-module course if we need to, and we're not tied down to the university's semesters or (academic) terms," said Tom Evans, manager of open learning and senior instructional designer for ODEE.
In 2019, ODEE piloted ScarletCanvas with five colleges: Fisher College of Business, the College of Pharmacy, the College of Social Work, the College of Public Health, and the College of Food, Agricultural, and Environmental Sciences. Now the platform has expanded to more colleges and units, including the colleges of Education and Human Ecology, Engineering, Optometry, Medicine, Arts and Sciences, and the Moritz College of Law. 
In addition, ODEE itself uses Scarlet for open courses — courses that are free to the general public and for the  Digital Flagship Swift Coding curriculum. One major benefit of ScarletCanvas is that instructors and learners will have the same experience across courses and colleges. 
"All of the colleges that work with us have been doing workforce development, but they've been doing it on their own," Evans said. "Now we have this centralized, supported platform that provides a consistent experience for the learners." 
Now that the majority of Ohio State's colleges are participating in ScarletCanvas, ODEE is beginning to work with specialized units of the university such as the Michael V. Drake Institute for Teaching and Learning and University Libraries. 
"Scarlet expands Ohio State's digital educational footprint and broadens access to educational opportunities to folks who are limited in their ability to travel to educational events." Shoaf said.
Colleges and other units which are interested in offering courses through ScarletCanvas should contact Evans at scarlet@osu.edu.