Participation in Reciprocity Agreements Saves Ohio State Money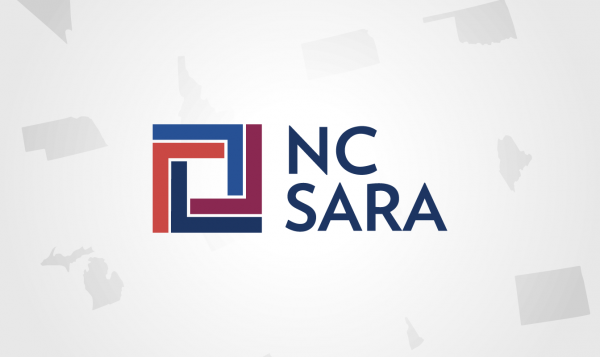 The Ohio State University saves approximately $189,364 annually in state authorization renewal costs through its membership in the National Council of State Authorization Reciprocity Agreements (NC-SARA).
That savings is in addition to an estimated $631,950 in initial costs charged by states based on the number of programs the university offers. Ohio State currently offers 53 online programs.
The savings estimates are based on the SARA Cost Savings Calculator, created by NC-SARA to demonstrate the value of membership in the organization. NC-SARA is the national initiative that increases student access to distance education courses and programs, while ensuring compliance is met with state regulations. Ohio State has been a member of SARA since 2015, and currently NC-SARA has more than 2,200 member institutions in 49 member states, the District of Columbia, Puerto Rico, and the U.S. Virgin Islands. 
Although SARA does not account for all federal and state regulations, such as federal or state professional licensing board regulations, the university's participation in SARA is critical. SARA streamlines the state authorization process by establishing uniform standards for institutions operating across state lines. These cost and time savings are vital to Ohio State's goal of expanding access to a Buckeye education. Other benefits include placements of students for clinical rotations, field experiences, and internships; and student consumer protection measures. 
Ohio State currently pays $12,000 annually to participate in NC-SARA — $6,000 to NC-SARA and another $6,000 to the Ohio Department of Higher Education. 
The SARA Cost Savings Calculator estimates the costs associated with state authorization, predicts changes to costs based on the addition of new distance education programs or expansion of existing programs, and evaluates an institution's return on investment by participating in SARA. 
Overall, NC-SARA's report indicates an estimated total cost savings of more than $402 million for initial authorization and approximately $133 million annually on renewals across all SARA-participating institutions . 
On average, institutions participating in SARA currently spend between $3,351 and $11,221 for initial authorization, and $3,258 and $11,033 on annual renewals. For institutions that don't participate in SARA, it is estimated that these costs would be up to $2.18 million initially, and up to $402,000 annually.
Most importantly, the benefit of expanded educational access and protections for Ohio State students makes participation in SARA a worthwhile venture.