What to Expect in the Classroom for Autumn 2021
As Ohio State heads back to campus this fall, instructors may be wondering what to expect in their classrooms. 
Columbus campus pool classrooms are prepared for all modes of instruction. Here's what you'll encounter in the 330 classrooms supported by the Office of Distance Education and eLearning (ODEE). 
Since last autumn, ODEE has installed new cameras in all pool classrooms. The new cameras are mounted toward the back of the room, allowing for a wider view of the classroom and are adjustable via the control panel at the instructor station. This enhancement improves remote viewing via CarmenZoom and allows for three preset views of the front of the classroom: wide shot of the room, a tighter shot that includes the front writing surface, and a podium-focused shot. The default will be the wide shot and educators can easily change and customize views on the control panel at the podium. For detailed instructions on how to operate these cameras, visit the Teaching and Learning Resource Center. 
The standard microphones within pool classrooms will transmit the instructor's voice to CarmenZoom. Wireless microphone solutions are provided for lecture halls with 100 seats or more. For safety, only the battery packs are currently located in classrooms. Instructors should check out the microphone portion from Classroom Services. These pop into the in-room system and should be returned at the end of the semester.
If you need to amplify student voices in a room with a wireless connection, you may check out one of our expanded pool of Catchboxes – a wireless mic inside a soft cube, which you can throw or pass around the room.
Cleaning and 

air quality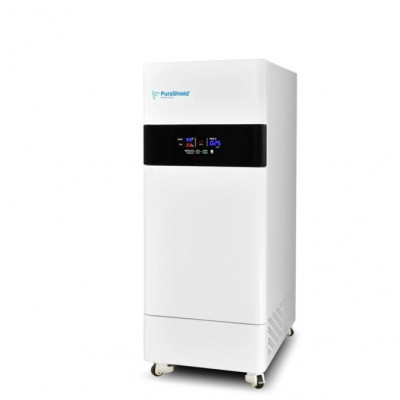 Classrooms will be cleaned daily and sanitary wipes will be available in each classroom. HVAC evaluations have been conducted in all buildings to ensure ventilation requirements are met. Some classrooms will have high efficiency particulate air (HEPA) filter units running; these should be left on at all times. If the ambient noise from these units is a concern, you may check out a microphone to use in these classrooms.