Behind the Scenes of State Authorization with the College of Nursing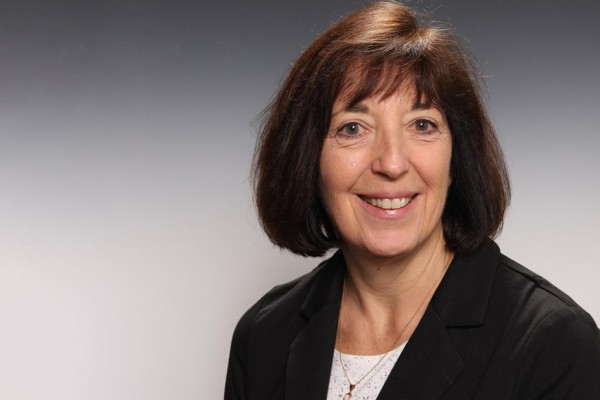 On the heels of state authorization emerging in higher education, institutions have had to react to meet evolving compliance requirements. State authorization has grown into the federal, state, and professional licensing board regulations that impact online and on-ground education.
Initially, there was some confusion surrounding if state authorization only applied to online programs, or if it applied to both online and on-ground programs.
To provide more context about the growing pains of state authorization and how it impacts academic offices across Ohio State, we interviewed Cindy Anderson, professor and senior associate dean for academic affairs and education innovation in the College of Nursing. Anderson provides insight into some of the challenges posed to academic offices that offer programs that lead to professional licensure — and some memories of when state authorization was just emerging.
This article is part of the series "Behind the Scenes of State Authorization."
When the regulations that created state authorization were passed, what was your first impression of state authorization and how it impacts academic offices?
State authorization was really a foreign concept at that time. It was a challenge to fully understand what that meant for our program; others were struggling with the same challenges. The other aspect of that was ODEE was much smaller and had fewer online programs, so the process of refining what we were doing to make sure we were compliant really evolved over time. Initially, it began with lots of questions; and now, there's a refined process for state authorization.
One of the most confusing parts when it first started was that not just online programs that were impacted. For our colleagues who had on-ground programs but had students going to other states for experiences, this was foreign to them.
What kind of concerns did you have about your academic programs when state authorization first came on your radar?
We were very concerned about implications for enrollment for our students. At that time for our online programs, we were accepting students from any state. When state authorization was initiated, it limited our ability to market to and enroll those students, so that was a concern for us and what it meant for our enrollments.
The subsequent trickle down to regulatory boards in the state for nursing and that additional layer was a real complexity for us. The biggest challenge was understanding what our limitations were on the state and regulatory fronts.
Did you experience a dip in enrollment when you had to cut back on admitting students from those various states?
We didn't experience any dip in enrollment. In those programs where we are competitive, we always have more students than we can take. The challenge really became can we accept applications from students in those states, and if we did, how do we communicate that they cannot be in a state where we are not authorized? That was another layer of education with consumers; they didn't understand state authorization, and states were grappling with what was acceptable to them. Even in those states where we were allowed to operate, they might suddenly change the recommendation when we had students in the programs, so working out some kind of bridge to get students through became a concern for us.
What impact did you see the regulations having on those licensing boards that the College of Nursing must interact with, and how has that evolved over time with those various state licensing boards and the level of responsiveness of those boards?
The challenge for nursing is that you are dealing with a regulatory board in every single state. Within those regulatory boards, they may have different levels of oversight. Generally, they all have oversight over baccalaureate nursing programs and change in practice, but not all of them have oversight over advanced practice. The way boards implement their regulation in each state can vary. Other boards may also be subsumed under a larger umbrella, so it may be difficult to get the answers you need, or they may not understand the way our programs work. For example, what is the difference with the field experience in the practicum for a Doctor of Nursing practice student versus a Master's (of science in nursing) student, or direct care versus non-direct?
All those variables are considered by each individual board to make a recommendation. All colleges of nursing in the nation were trying to do the same thing at the same time, so it was a burden to everyone. The support from Ohio State's state authorization team has been tremendous since the beginning. In fact, people look to Ohio State and to our website to learn how we manage it.
What's your first vivid memory of having to deal with state authorization?
In those days, I can remember going to a meeting. The room was full, and most of the people in the room did not have online programs and were unclear about what the obligations were. Rob (Griffiths, associate vice president for distance education) was a one-man shop. It was a very different day.
I still remember going to national nursing meetings and sitting through my very first presentation on what SARA (State Authorization Reciprocity Agreement) was and what this means to you. SARA was new, and even then, directions were unclear.
What is the most challenging aspect of state authorization?
The biggest challenges are when there is variation or changes in the rules, more around the regulatory boards of nursing versus the SARA piece. They do not notify us, necessarily. And then you have students who (live in states that) were authorized at the time that they started and are no longer authorized. So, trying to work through whatever we can do to support them.
Ironically, SARA is there to protect students, so when it ends up hurting them, it's a problem. I know that the College of Nursing is cautious about when they are reviewing applications, and if a student indicates they're located in a state that we're not authorized, we communicate with them to say we will review (their application) if they can tell the College of Nursing that they plan to relocate to an authorized before state classes begin. Students don't always understand these restrictions apply to clinicals or to didactic, so explaining that it varies state to state can be a challenge.
What are some of your recommended best practices for keeping faculty, staff, and students aware of state authorization?
Centralizing the process so that all the questions around state authorization come to the same people has been helpful. For myself, as the initial leader, I still work together with Megan (Celik in the College of Nursing's Student Affairs office), who is responsible for recruitment. Together, we both can be educated and aware of the regulations and work together to make sure we do review every current applicant and current student. The other complicating factor is we have students who want to move during the program. I can remember we had a student in Minnesota, and (their board of nursing) changed a rule. We had to get faculty licensed in the state and fly the faculty member there for an onsite visit. We don't typically do that, but we support the student when we're already committed. We ensure we have a process where we communicate clearly for incoming and current students that if they change their location, we need to know so we can ensure they'll be in an authorized state. Sometimes we don't find out until they're in clinicals (that they have moved).
With our military students, we want to support them and their dependents. So, trying to figure out what the regulations are, where they happen to be now and, in the future, also takes some coordination.
What's something you want everyone to know about the College of Nursing, your team, and working with state authorization?
Our faculty and staff are committed to students' success. That includes making sure they are in an environment where they are poised to learn. Working through the requirements of state authorization and having that confidence that they will not have their education hindered by being out of compliance is a major priority. It takes a village to ensure that.
 
Ohio State's state authorization team is always here to answer your questions about state authorization. Contact the state authorization team.