State Authorization Network turns ten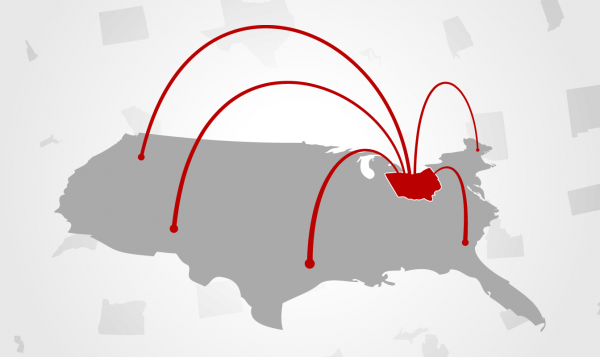 In 2010, new federal regulations were released that would have a significant impact on higher education.
These regulations required institutions offering postsecondary distance or correspondence education across state lines to meet individual state requirements in order to offer education in that state. This was the birth of state authorization.
With only months to become compliant, WICHE Cooperative for Educational Technologies (WCET) created the State Authorization Network (SAN) in spring 2011 to allow institutions to pool their resources.
This network has grown over its ten years, with 125 memberships including over 800 institutions nationwide. The focus for SAN now is to provide federal and state compliance support to its member institutions.
During the most recent Open Forum call, we virtually celebrated SAN's tenth birthday. Being newer to the field of state authorization, I cannot express how helpful SAN has been to me. Their exhaustive analysis of regulations and guidance for institutions approaching state authorization issues, such as professional licensing and disclosures, is an invaluable resource.
During the celebration, many long-time members shared memories of SAN's origins, and spoke of lifelong friendships created along the way. It is a reminder that no matter where we are in our careers, we're always stronger when we engage in such networking and collaboration – whether it be professional networks or within our own campus.
If you have a moment, I'd encourage you to read WCET Frontiers' post that goes into greater detail about the origins of SAN.  If you are interested in learning more about SAN, their website is a great resource.
Questions about state authorization? Contact the state authorization team.