State authorization team compiles student communications inventory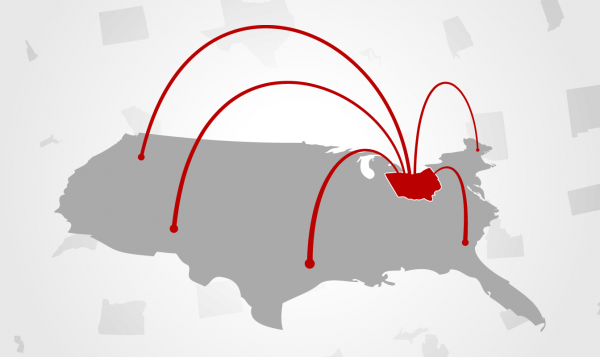 The state authorization team is compiling a university-wide inventory of state authorization-related communications to students.
This inventory will benefit our team, partner units, and Ohio State by ensuring transparency and consistency in the language we use when talking about state authorization and professional licensure.
Communications we are interested in include, but are not limited to:
Welcome emails to students that include information about state authorization and/or address location information
Direct disclosures to students regarding on-campus or online programs that lead to licensure or certification
Any materials or checklists that may include the previous two bullet points
Centrally distributed emails that may contain references to state authorization-related information, such as student addresses or location
Any additional materials that units may have produced that include information regarding state authorization, student physical addresses, or disclosure information
The Office of Distance Education and eLearning maintains a centralized disclosure webpage for both on-campus and online programs, individual academic units are responsible for sharing links to these disclosures on their websites and for sending disclosure information directly to prospective students and students who enroll in programs that lead to licensure. These disclosure requirements were included in the Department of Education regulations that went into effect July 1, 2020.
Please email odee-stateauth@osu.edu with a copy of any of the above communications that are being distributed to students. Any format you have access to is fine to submit.
If you have any questions, contact the state authorization team at odee-stateauth@osu.edu.