Classroom webcams undergoing upgrades in 2021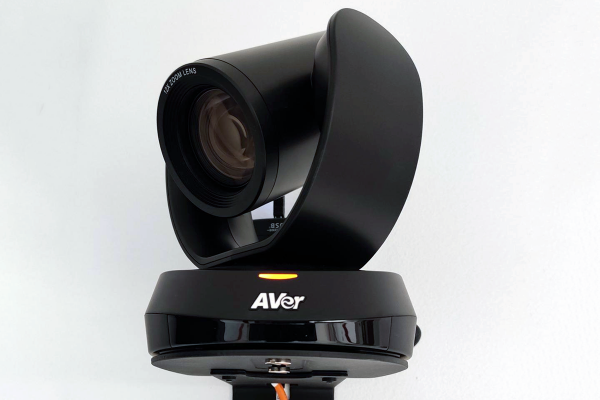 If you taught in-person classes during autumn 2020, you may notice changes to pool classroom webcams this semester. 
Ohio State's classroom technology response to COVID-19 for autumn 2020 focused on providing basic webcams and microphones at each classroom podium, allowing instruction to be recorded or streamed to students in quarantine or isolation. To provide an enhanced video experience, the university will be upgrading cameras in pool classrooms on a rolling basis over the 2021 calendar year.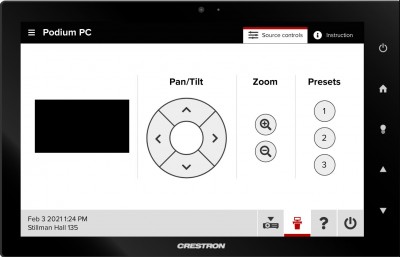 When your classroom is upgraded, you will notice that there is no longer a webcam mounted on the monitor at the instructor station. The new camera will be mounted toward the back of the room, allowing for a wider view of the classroom and increased mobility for the instructor. 
The new camera is adjustable via the control panel at the instructor station. The default camera view is a wide shot of the front of the classroom. You will find several preset options, along with advanced options such as pan, tilt and zoom to customize the view for your teaching needs. These cameras are integrated into the classroom audiovisual system and are compatible with CarmenZoom. Audio will still be managed through the microphone at the podium or a wireless microphone, where available. 
If you need help with the new cameras or other classroom technology, Classroom Services is happy to provide a walk-through of your classroom at a time that fits your schedule. You may also request check out of a wireless microphone if your classroom is configured for one. Contact us at 614-688-4357, ext. 4, or at classroomhelp@osu.edu.