Video conferencing technology opens up new world for hosting guest lecturers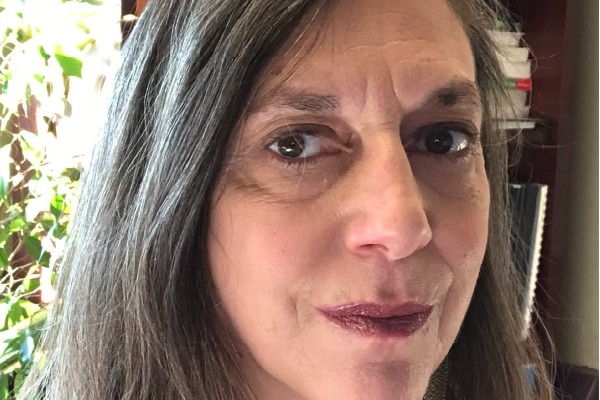 Since the start of the pandemic, web conferencing platforms such as CarmenZoom have been a boon for instructors seeking to introduce their students to a variety of real-world and industry voices. 
"It's so much easier to get people to come in and give a guest lecture because everybody's so fluent in Zoom. That's been a benefit to this," said Darcy Hartman, senior lecturer for the Department of Economics in the College of Arts and Sciences. "I've gotten a few people from other parts of the country that are willing to give a presentation." 
Hosting experts and other guest presenters on campus can take time, travel and money. Virtual conferencing technology makes it more feasible for instructors to more regularly include diverse voices in their courses.  
In addition to several Ohio State guests, guest lecturers in Hartman's autumn 2020 courses included Jill McCluskey, the first female director of Washington State University's School of Economic Sciences; Lee Coppock, an economics professor from the University of Virginia and one of the authors of the textbook Hartman uses for her Principles of Macroeconomics course; and Claudia Sahm, former senior economist for the Council of Economic Advisors under President Barack Obama and former principal economist at the Federal Reserve Board of Governors. 
Sahm, an opinion writer for the New York Times and Bloomberg, discussed recommendations for fiscal and monetary policy to counteract the pandemic's impact on the economy. "(Sahm's) lecture came the day after she published a provocative piece on her departure from the Center for Equitable Growth … an eye-opening account of sexism and racism at the top tiers of our profession," Hartman said.  
"She took the time to pause from being interviewed by multiple news outlets that day to speak with my class. My students were so appreciative of the opportunity to speak with someone who has worked with the top people in both the White House (and) Congress and the Federal Reserve." 
Without Zoom, Hartman's students likely would not have been able to meet Sahm, since it would have required her to take time out of her schedule to travel to campus.  
Hartman plans to continue using technology to introduce her classes to experts from across the country. "I think it is important for students to have the chance to see what economists work on," she said. 
Request a teaching support consultation with ODEE to explore how to incorporate technology into your classes.