Weed ecology lab gets makeover with 360-degree virtual field trip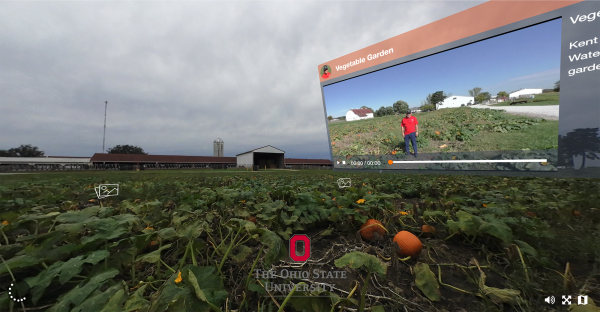 This article is part of a series highlighting lesser-known benefits of Ohio State's distance learning classes. 
A field trip for Bruce Ackley's graduate-level laboratory on weeds and invasive plants used to be a huge production.
Transporting students to and from Waterman Agricultural and Natural Resources Laboratory at the intersection of Lane and Kenny roads left little time for the class to visit two sites: a corn-soybean rotation field and a long-term, no-till cornfield. Not to mention the issue of weather on the day of the planned trip, said Ackley, an extension program specialist in the College of Food, Agricultural, and Environmental Sciences.
Working with the Office of Distance Education and eLearning (ODEE) to redesign the course Biology and Management of Weeds and Invasive Plants as part of the fully online Master in Plant Health Management degree, Ackley moved the entire field trip experience online. Using 360-degree video technology, Ackley's students can now experience five additional sites—forest, a border site, turf, a vegetable garden, and pasture—all without having to worry about the weather. "We cover the whole farm," Ackley said.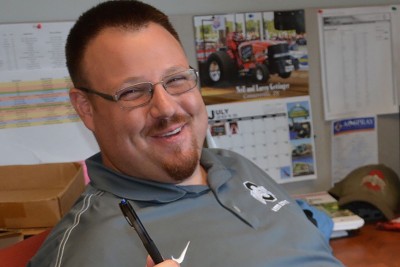 Professor Kent Harrison recorded short introductions about each of the sites, explaining what types of weeds and invasive plants may be found at each and why. Using a regular computer mouse or a virtual reality headset, students can look up and down or turn in a complete circle and zoom in to view images of plants at various stages of development.
"I went back over the course of the entire year to those sites, over and over again, and took pictures of the plants, starting, growing and ending their lifecycles," Ackley said. For students in the course, it's important to be able to identify weeds regardless of their stage of development in order to make the best decisions about control tactics. 
For all these reasons, Ackley believes the new, virtual format of his lab is better than it was in person— so much so that he has used the online field trip, go.osu.edu/weedlab, for his in-person classes, too. "You're there, spinning around from the comfort of your couch, versus walking in the mud, worrying about where the cows are at, (whether) there are other classes here, or is there a tractor in the field (making noise). It's fantastic." 
Ackley encourages instructors who teach online classes to continually look for new ways of delivering content to students. "Don't ever think you can't do it. Don't be afraid to be creative," he said. "You're doing yourself and your students a disservice (if you don't try)."