Mastering Microsoft 365: Using the Files Views Microsoft Teams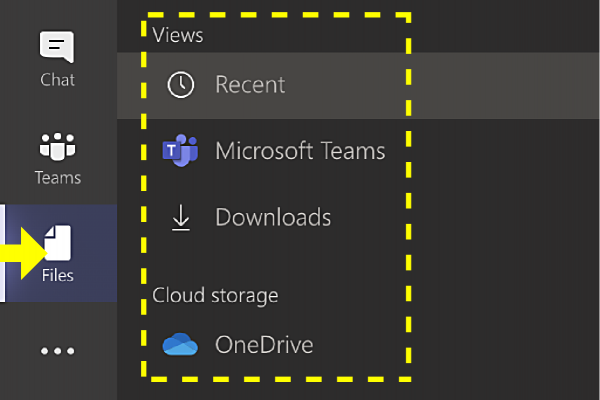 As we transition to OneDrive and Teams, we're hearing that people are worried about being able to find files. The Teams interface has several Files views that will help you find files in both Teams and OneDrive.
When you open the Microsoft Teams desktop app, select Files from the left side navigation menu. You now have the option to view only Recent files, files in Microsoft Teams, files in OneDrive, or search all files using the Search feature if you know one or more words in the file name. 
In the Recent view, files will automatically be sorted by how recently the file has been modified – most recent, to least recent.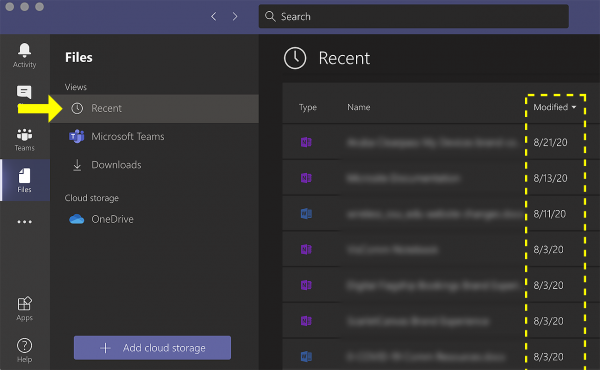 Another view available in the Files menu is Microsoft Teams, which allows you to sort Teams files by type, name, date modified and location.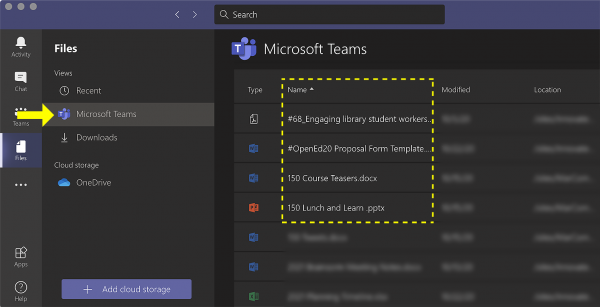 If you choose the OneDrive view under Cloud Storage, you can sort OneDrive files by type, name or date modified. This view will also show you if the file is private and only available to you or shared with others.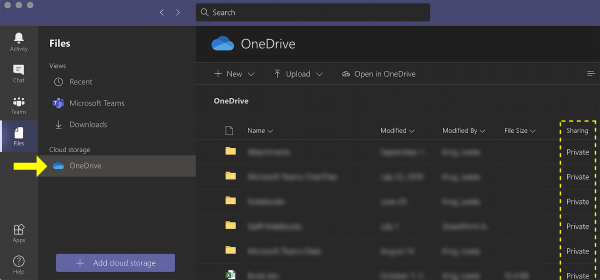 Using the Files views should help you locate files, whether they are in OneDrive or in Teams, regardless of which team they are shared under.
As always, we are available to help. For assistance, contact the IT Service Desk for 24-hour support, seven days a week, via email and phone.