App Privacy Information to Show in App Store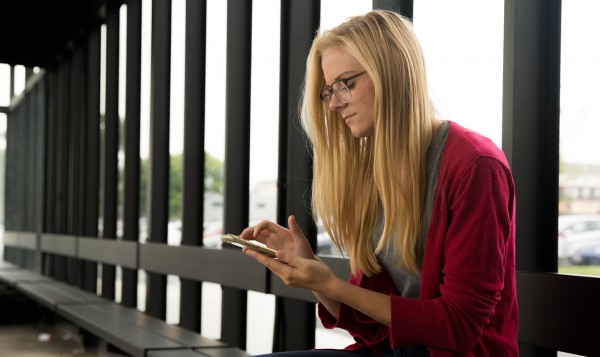 Later this year you'll notice a change in the Apple App Store – all apps will come with additional information about privacy presented in a clear easier-to-read format. This change is designed to make it simpler for you, the user, to understand what data apps collect and how that data is used.
Right now, developers are submitting information about their apps and all new apps will be required to provide this data starting on Tuesday, December 8. Apple will turn the data they collect into "privacy labels" that will show up in the App Store. 
We thought we'd take this opportunity to share a bit more about your privacy on our app properties – later this year you'll see it as part of the app store update. 
The Ohio State, Discover and Wellness apps are built using the same code base which means they'll have the same privacy listing when the labels are released. 
"For us the main features impacting user privacy relate to app analytics, crash diagnostics, and location services" said Chris Fish, mobile platform architect at Ohio State. 
When you sign in, your actions are connected to a user account so the development team can diagnose and address crashes when they occur. 
"Because our analytics and crash reporting tools are from the same provider, that data is also used by analytics in an aggregated manner," said Fish. "Within analytics we can compare usage between large groups such as students and staff, but not between individual users or even subsets of the larger populations."
Additionally, as you use the app to navigate campus your location is sent to Ohio State servers to find things like nearby bus stops. That information is stored in logging infrastructure for a limited period of time but is only used for diagnostic purposes.
In preparation for this update, Holly Drake, chief privacy officer at Ohio State, worked across the university to update the web privacy statement.  
"Getting input from students and faculty as well as our developers and marketing teams led to an easy-to-read and transparent privacy statement," said Drake.
You can review the updated web privacy statement here.
While the new privacy information in the App Store is a helpful addition, it doesn't replace good security and privacy habits like deleting apps you don't use and limiting permissions to only what you need. To learn more about app security and privacy habits, visit the Ohio State Cybersecurity website.  
Have feedback about the Ohio State, Discover or Wellness app? You can submit feedback directly within the app, just search 'feedback' at the top of any page.