State Authorization 101 Training Wins National Award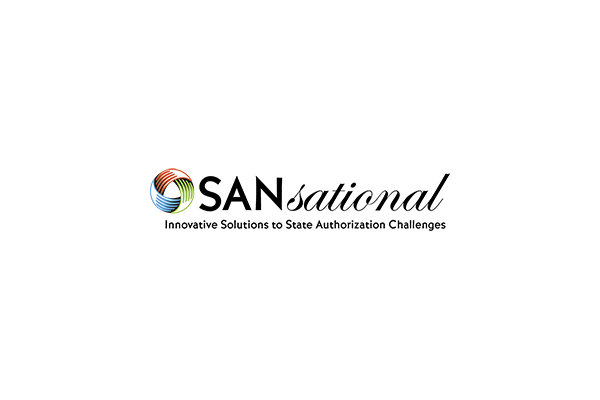 The WCET State Authorization Network (SAN) recently presented The Ohio State University with a national award in recognition of the university's outstanding efforts in developing high-quality, comprehensive solutions to challenging state authorization issues.
The Network's SANsational Award was presented in recognition of the Office of Distance Education and eLearning's State Authorization 101 faculty and staff training program as an innovative compliance solution.
"Works recognized by the SANsational Awards present solutions that meet the needs of regulators, the institution, and, most especially, students," WCET said in a press release announcing the award. "These efforts serve as models which can be adapted or replicated by others."
Ohio State's State Authorization 101 training was developed as a tool to broadly share information about state authorization requirements with university stakeholders. The 30-minute curriculum provides an overview of state, federal and professional licensing board regulations that impact Ohio State's out-of-state and licensure program activities. The module also outlines stakeholder responsibilities in seeking and maintaining compliance with those regulations.
The State Authorization Network recognized Ohio State's training course as a unique approach to the challenges that come with communicating about state authorization at a large, decentralized institution. An online training module has the potential to reach a large number of stakeholders and can be incorporated into new employee onboarding processes. In addition, the inclusion of video clips and knowledge checks create an engaging user experience.
A representative from the state authorization team delivered a short presentation about the training course at a WCET Open Forum meeting on September 8, 2020, which can be accessed via the WCET website. 
This award marks Ohio State's fourth SAN award. The university previously received 2017 SANsational awards for Ohio State's student location tracking processes and licensure program disclosures. The university was also awarded a SAN Leadership Impact Award for development of Ohio State's Out-of-State Educational Activities Policy.
Log in to BuckeyeLearn to complete this award-winning training or assign it to your employees.