Ginger Breon Appointed Interim Deputy CIO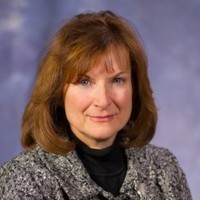 With the appointment of Diane Dagefoerde to the role of Interim VP and CIO, it was important to bring in an interim deputy CIO to ensure that the portfolio of work for which the deputy CIO is responsible for stays in target. 
Ginger Breon, CIO of the College of Engineering, has agreed to come over in an interim capacity beginning today (10/12/2020). In addition to her 2 years in COE, Ginger served as Assistant Dean for Administration and CIO in the Smeal College of Business at Penn State for over 30 years. Ginger brings a wealth of experience in administrative systems and I look forward to the value she will add to an already strong team of exceptional leaders in Bob Corbin, Glenn Donaldson, Bob Mains, and Lonnie Morgan.
Welcome, Ginger!