Quality Matters Grant Program Funded Training in Online Course Quality
Since its founding, the Office of Distance Education and eLearning (ODEE) has worked with partners across the university to boost conversations about the quality of online and hybrid instruction.
Now ODEE is celebrating the conclusion of its Quality Matters grants program as the university moves forward with new initiatives supporting the same goal.
More than 45 Ohio State instructors received training funded by Quality Matters grants from ODEE from 2012 through 2020.
Quality Matters (QM) is a nonprofit organization that sets baseline, research-supported standards for the design of online and hybrid courses. The grant program, which began seven years ago as the university began ramping up the number of online and hybrid courses it offered, helped equip instructors with tools to create online courses that are more engaging and easier to navigate.
"Quality Matters introduced the idea of quality into every aspect of online education," said Timothy Lombardo, who worked as an ODEE instructional designer and coordinator of the Quality Matters grant program from 2013 through July 2020.
During the course of the grant program, Ohio State instructors received over $9,000 in grants, which paid for them to attend trainings in QM standards. The grant program was funded by an affinity agreement with cable, internet and telephone provider WOW!, which ended in February 2020.
"Quality Matters started the conversation around what standards are necessary in an online course," Lombardo said. "Now our new resources are taking it a bit further."
Impact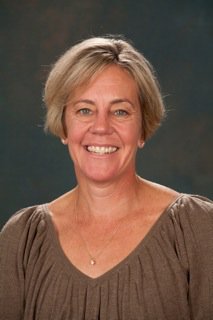 Jeanne Osborne, an assistant dean in the College of Food, Agricultural and Environmental Sciences, took a Quality Matters Rubric training in 2011. Afterward, she was motivated by the potential to offer Ohio State students greater flexibility in how they attend classes.
"We have a responsibility to our students as well as to ourselves to makes sure that the mode of offering doesn't impact the quality of our teaching or the student's learning," Osborne said. "To me, QM is a tool that helps ensure that this is the case."
Susan Clark, a senior lecturer at Ohio State, became a QM Certified peer evaluator. As a peer evaluator, Clark lent her extensive knowledge of the QM Rubric standards to instructors participating in their first QM Rubric program.
"Instructors who use Quality Matters become more aware of how their course might appear to a student," Clark said. "Quality Matters brings standardization to the online environment and gives individuals a template to follow to address issues that might not have come to light in the design process."
Current Resources
Ohio State's current online course quality resources dive deeper, giving instructors the opportunity to learn how to promote student to student interaction, active learning, and authentic assignments.
The Teaching Online: Effective Practices checklist is the product of recent scholarship as well as ongoing refinement through ODEE's support of Ohio State's highly rated online degree programs. These best practices align to the core elements of Quality Matters and put greater focus on teaching methods and connection.
In addition, a range of professional learning resources are available for Ohio State instructors, including the two-week online course Introduction to Teaching Online, an online Course Design Institute for Online Courses in partnership with the Michael V. Drake Institute for Teaching and Learning, and articles and ready-made templates in the Teaching and Learning Resource Center. View the full list of learning opportunities from ODEE and the Drake Institute.
Subscribe to the ODEE events newsletter for updates about upcoming learning opportunities for those who teach.