Diane Dagefoerde Appointed Interim VP and CIO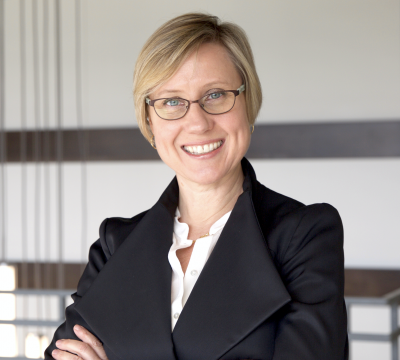 After almost 10 years with the university, Mike Hofherr announced in August that he would be stepping down on October 2 to join Amazon Web Services as director of higher education strategy and business development.
We are pleased to share that this morning Provost McPheron has announced Diane Dagefoerde as Interim VP and CIO. 
Diane has been our deputy chief information officer since mid-2014 and has a deep understanding of the university. She has worked at Ohio State since 1998 in a variety of technology roles, and she earned three degrees here, including bachelor's degrees in journalism and Spanish literature and a Master of Education with a specialization in instructional design and technology.
As deputy CIO, Diane oversees enterprise-wide technology services, including applications, data and analytics, infrastructure, architecture, end-user support and Managed IT Services.  She co-chairs the Research Cyberinfrastructure and Advanced Computing Advisory Council with the Office of Research to streamline researchers' access to high-end technology.  In addition, she partners with the Ohio Department of Higher Education as fiscal agent for OH-TECH, which includes OhioLINK, OARnet, and the Ohio Supercomputer Center. 
We wish Mike all the best in his next steps. He has made enormous contributions to Ohio State's academic mission, with accomplishments in establishing Ohio State's online education portfolio, the Digital Flagship collaboration with Apple, the wireless network that serves our campuses, and the Enterprise Project. You can see some of our heartfelt farewells in our goodbye video.