A Student's Guide to State Authorization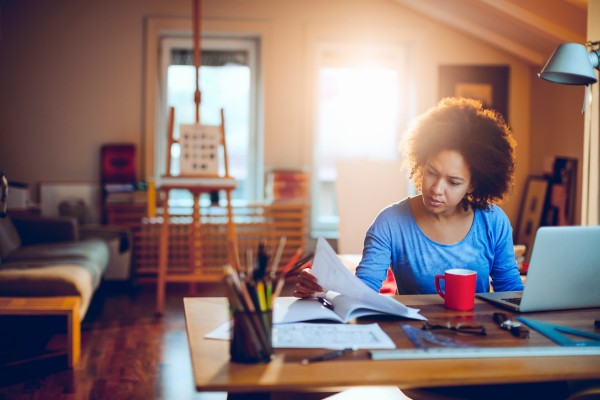 You may have seen the term "state authorization" floating around Ohio State's websites, especially if you're in a licensed field, like nursing or teaching. But what is state authorization and how does it impact you as a prospective or current student?
What is state authorization?
State authorization refers to state, federal, and professional licensing board regulations that impact where institutions of higher education can operate. Requirements to offer postsecondary education are different in every state. These requirements affect online programs, on-ground experiences, and programs that are designed to lead to licensure or certification in a professional field. Ohio State's compliance with these requirements ensures that your degree will be recognized and that you would be eligible to sit for licensure in states other than Ohio.
Because each state has unique education requirements, Ohio State reviews each state's laws to ensure that the university is in compliance. An institution can only offer education in a state if the program meets the minimum requirements for that state.
Why does state authorization matter?
State authorization regulations were put in place to protect students from investing time and money in a program that could not be recognized in a student's state.
Requiring authorization of distance education, field experiences, and licensure programs ensures that students are protected as consumers. In addition, disclosure requirements ensure that a prospective student knows whether a program meets educational requirements for licensure in each state before enrolling.
What responsibilities do students have around state authorization?
As a student, it is your responsibility to notify program staff if you are planning to move to another state. Program staff will work with you to determine if the university is authorized to offer your program in your new state and whether the program meets state educational requirements for licensure, if applicable.
If you decide to move to a different state while enrolled in an Ohio State Online program, all online classes, or a field experience, you must update your physical location address in My BuckeyeLink. BuckeyeLink routinely prompts you to review and update your contact information, and you should do so whenever you are asked to. However, you can update your physical address (also called student location or "Stu Loc") any time by following these steps.
What else should I do about state authorization?
Contact the appropriate licensing agency in the state where you intend to work to verify the most up-to-date licensure requirements before beginning your program.
Online program students should visit the Ohio State Online state authorization disclosures webpage to review detailed information on all Ohio State online program and licensure requirements. In addition, the Ohio State Online FAQ page has information on authorization, learning online, admissions, and more.
Check with your program's internship or clinical coordinator prior to beginning an internship or field experience in a state other than Ohio to ensure Ohio State is authorized to operate in that state.
Students in on-ground programs that traditionally lead to licensure should consult the Ohio State state authorization student webpage to determine whether the program will lead to licensure in the state where they intend to seek a license.
Still have questions? You can contact our state authorization team for help.  Ohio State's state authorization team is dedicated to researching regulations, seeking and maintaining compliance, and communicating changes in authorization status.