Adding Announcements as a Key Carmen Activity for Autumn 2020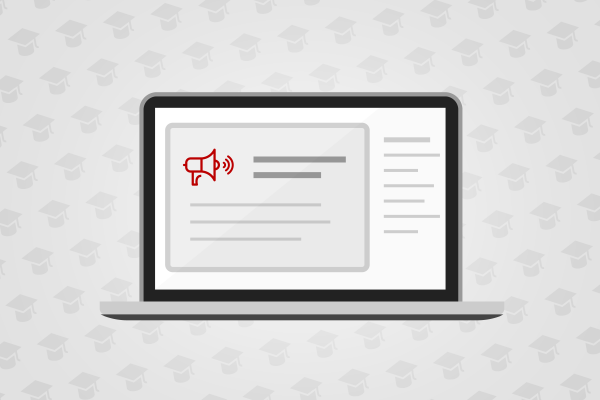 If you taught during spring or summer this year, you should already be familiar with the Carmen Key Three: posting a syllabus, organizing content into modules and building and maintaining a gradebook in Carmen. For Autumn 2020, we're adding a fourth key: Announcements.
Carmen Announcements allow instructors to broadcast information about course activities to all members of a course or to all members of each section. They are useful for sharing timely updates, support resources, assignment reminders and other relative content.
When students provided feedback about Spring 2020, they expressed a desire for one location for all class communications—Carmen. Because of this, all instructors are encouraged to use announcements this fall to set course expectations, stay connected with students and reduce stress.
Carmen Announcements can also be a useful tool to support student success. You can use announcements to introduce yourself to your students and check in throughout the semester. You can post summaries of discussions from the past week to keep all students on track. Announcements are also an easy way to share support resources for academics and physical and mental health.
In addition, the university recommends using announcements to let students know how to contact you or whom they should contact if you happen to be absent for health or family reasons. The announcement feature in Carmen includes an archive of all past announcements. If you need to have a graduate teaching assistant or other instructor step in to teach your course temporarily, this archive will be useful for them to get up to speed on all course communications.
Using announcements as your primary mode of communication with students provides a wide range of benefits. If you are new to announcements and not sure where to start, you can visit the Keep Teaching site or review these announcement templates for inspiration.